Godmorgen fra København! what's going on? Paris Fashion Week is over. I'll publish some looks in the lifestyle section soon. here again, on The Charles Diaries, I talk about my last trip to Denmark with Visit Copenhagen and I stayed at the hotel Skt Petri Hotel located in the city center. This beautiful capital lies on the coastal islands of Zealand and Amager. It is located in the south of Sweden, by the Øresund bridge. Copenhagen is a historic city. There is the Palace of Amalienborg, that's the residence of the royal family. A few steps away are the castles of Christianborg and Rosenberg. For a stroll along the sea, you will hear the call of the little mermaid "The Little Mermaid". Not to mention the gardens of Tivoli which are sublime. A destination only 2 hours from Paris. I invite you to discover this sublime city. Den är borta! (Which means let's go!)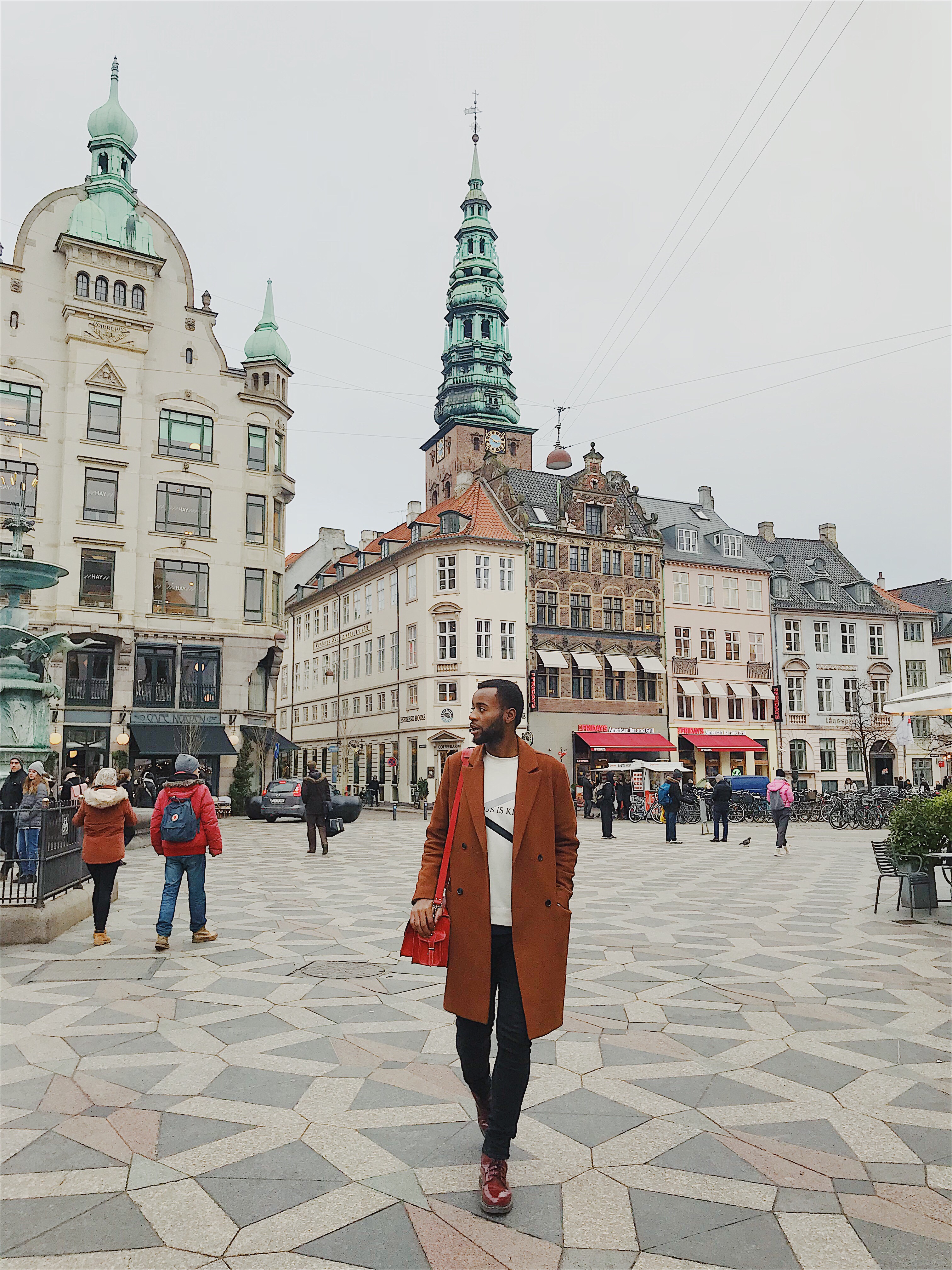 Welcome to Copenhagen
Copenhagen is clearly a metropolis city on a human scale. You all know that I love Amsterdam a lot. I must say that the city is really comparable to this one. Everyone walks on foot or bike, with family, in lovers or with friends. The inhabitants of Denmark who are called Danish are really in this spirit. This reminded me of very good memories of the Netherlands. Of course, a city at the forefront of modernity and new technology. Contemporary design and architecture are in perfect harmony with the gardens and royal palaces. It's a city of cultures and stories with monuments and architectures dating from the 18th century. Imagine that Denmark is one of the oldest monarchies in the world. The royal family still has a residence in the city center: it is Amalienborg and four palaces installed on a majestic place of which part is open for the tourists. There is the Rosenberg Castle, not to be missed the Christianborg Palace which houses the Prime Minister and Parliament.




After seeing beautiful examples of classic architecture, you can, if you have time, take the train! It is cheap and especially fast!
Note: You will see the trains do not have drivers they are automatic! The first time is pretty exotic but it's rather a good thing. To go to Humlaek you will have an extraordinary experience. There is the Louisiana Museum of Modern Art located in a park by the sea. Another museum to do in the city, the Ny Carlsberg Glyptothek there are antiques and a gallery of paintings where are exposed big French names (Cezanne, Delacroix, Gaugin or Matisse) and the Museum of Fine Arts filled with Danish sculptures. There are things I recommend for those who love the design, the Design Museum or the Donk Design Center. You will understand, we are not bored in Copenhagen. Question shopping, Danish has very good clothes! Clothing questions, there are major international brands but also young creators from Copenhagen who are great. To discover. Among the notable buildings of Copenhagen like the little mermaid who is outside the city center, it's a thing to do with its relaxing and relaxing atmosphere. Everyone will see it, it has become the emblem of Denmark. There are Tivoli Gardens and the new Opera House to see beautiful gardens! It's so nice to walk or cycle through the streets of Copenhagen. The city exudes an old European atmosphere.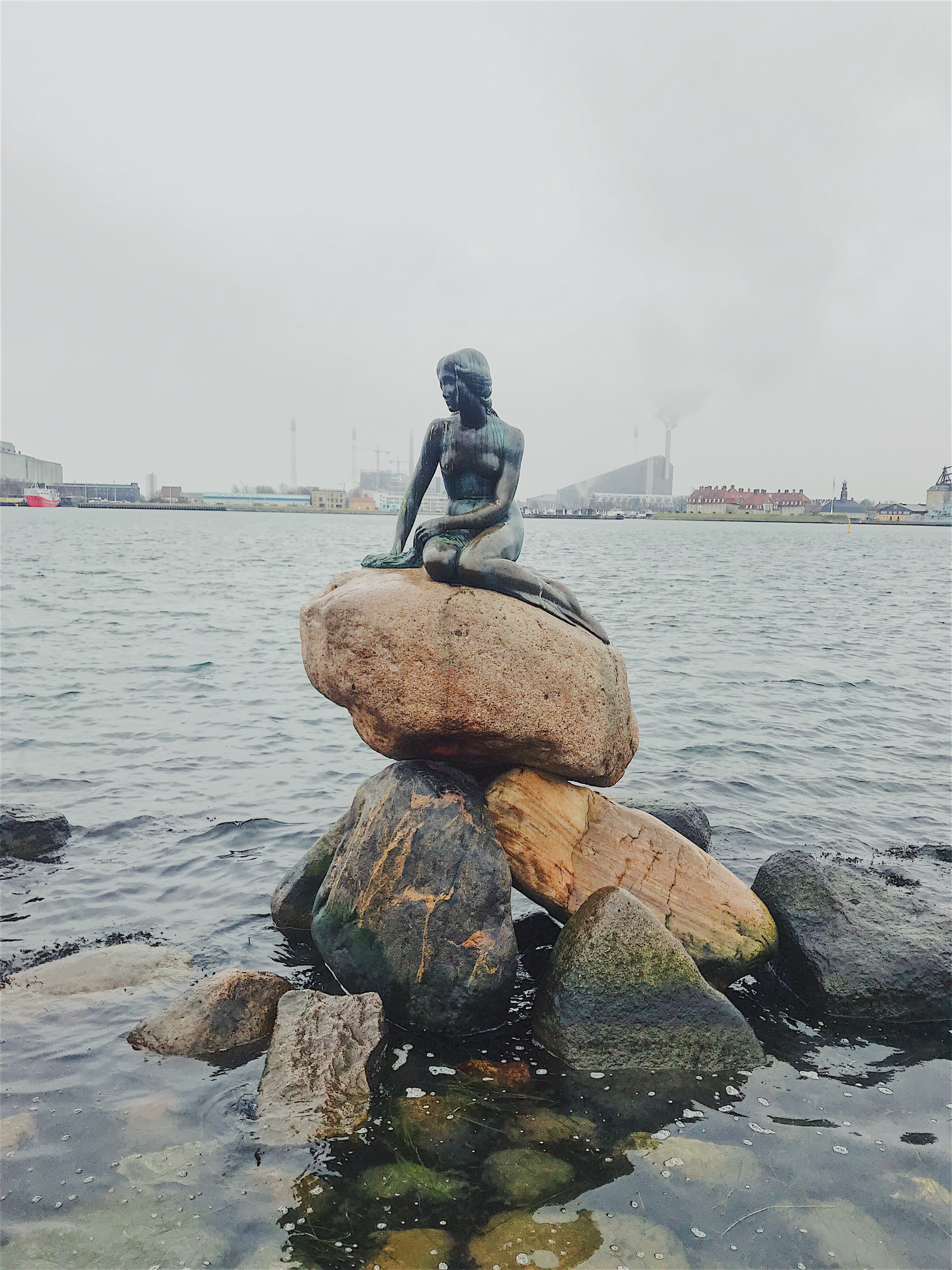 A city for all! Let's take a look.
Despite some clichés that I could hear from this city, it is a liberal capital with an open mind. It has long been one of the emblems of the counterculture: Christiana which is a self-managed neighborhood since 1971 and self-proclaimed "Free City". Christiana has today become a tourist attraction with up to a million visitors a year. There is not much to do. However, there's several coffee shops, small shops of cannabis although in Denmark it is not totally allowed. There are many neighborhoods to go out and that deserve to be visited. The district Nørrebro and Kødbyen there are bars, cafes and coffee shops. In Copenhagen, there are no nightclubs it's more bars and cafes. It's like in the Netherlands. Another postcard to make The Nyhavn which means "New Port" crossed by a canal dug in the XII century designed for sailors and writers. It's like the Amsterdam canal wider and filled with multicolored houses. This channel is also known for its busy bars and restaurants. There is the possibility of a boat ride but I did not have the opportunity to do it. In a few months, I'll go back, I'll do it for sure. Finally, we have the Christianshavn nicknamed "the small Amsterdam" is one of the largest areas of Copenhagen with its many channels where sailboats and boats. You can admire old mansions and the baroque Vol Frelsers Kirke church.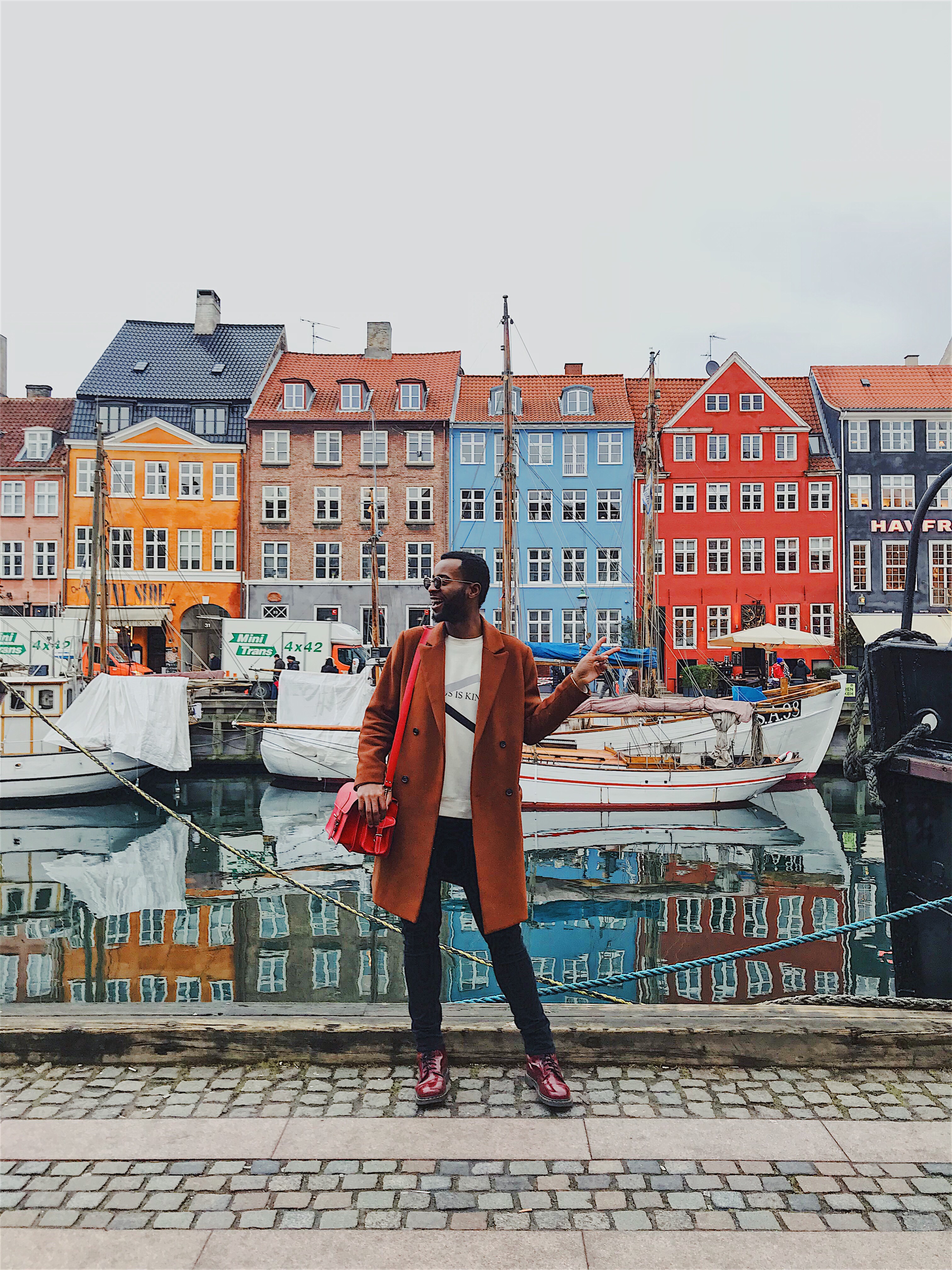 Fall in love with Denmark
During my stay, I enjoyed the Danish food and the typical dishes that can be found in Copenhagen despite the fact that the restaurants are mostly expensive! This is the only negative point of the city. It's simple if you guys like good things and you want to eat in Copenhagen, you have to pay the double price for it. I have nevertheless found restaurants for all budgets. Small tip: If you plan to visit the city, do not look on the top restaurants in Copenhagen on the internet! Ask directly to a local. For those who may not know it, Danish people speak English. At first, the Groovy Burger and Jagger, they are traditional homemade burgers, very good with sweet potatoes or homemade Danish fries. For those who are not curious, you should find Macdonald and Burger King. For those interested, there are Gasoline grill, Kødbyen, Hovedbane which are restaurants to do. PS Bar and Grill, it is ideal to drink a good glass of wine. I was quite surprised by the multitude of good red and white wines at relatively affordable prices that I could taste in this lounge bar restaurant.



There are also the cozy bars that I like a lot, Bang & Jansen, Nørrebro Bryghus, Rust, Salotto 42, The Joe & Juice found all over the world. The September workshop, Le Palaban Café ideal to land when it rains or to work … Here you have toured Copenhagen. In any case I hope that it makes you want to go to visit this city. This trip in one word: Charming. Expect to see me there again soon … Need some information? Things to tell me … leave me a little comment at the bottom of the article, I will be happy to answer you, See you soon in The Charles Diaries.
Good Deals
Places & Museums
Rosenberg Castle
Christianborg Palace
Museum of Fine Arts
Ny Carlberg Glyptothek
Louisiana Museum of Modern Art
Design Museum
Dansk Design Center
The New Opera
Christiana
Nørrebro
Vestebro
Kødbyen
Tivoli Gardens
The Little Mermaid
Nyhavn
Chritianshavn
Gradbrødetorv Square
De Koncerthuset
Restaurants & Bars
Gasoline grill***
Kødbyen***
Hovedbane****
Ps bar and grill*****
Groovy Burgers****
Jagger*****
madklubben***
Torvehallerne****
Schonnemann***
Rust****
Salotto 42 *****
Brønnum ****
Bang & Jansen***
The Joe & Juice****
Nørrebro Bryghus****
Nyhavn 17***
Related articles across the web