Inside of the 2nd district in the heart of the Sentier district to be exact, near the Grands Boulevards: The Hoxton, a modern, chic and design hotel that opened in 2017 in Paris. It has a bar, a beautiful indoor and outdoor lounge terrace and a restaurant. The Hoxton is part of a chain of trendy hotels, already present in Amsterdam, London, Shoreditch, Holborn, to Williamsburg and Chicago. This chain has multiple successes with a truly varied clientele.
Well, it's me again into Portfolio, in this article I will tell you about the experience that I've lived as a guest because we were invited to this hotel. Their reputation is unprecedented I tell you everything, as usual. Shall we begin ?!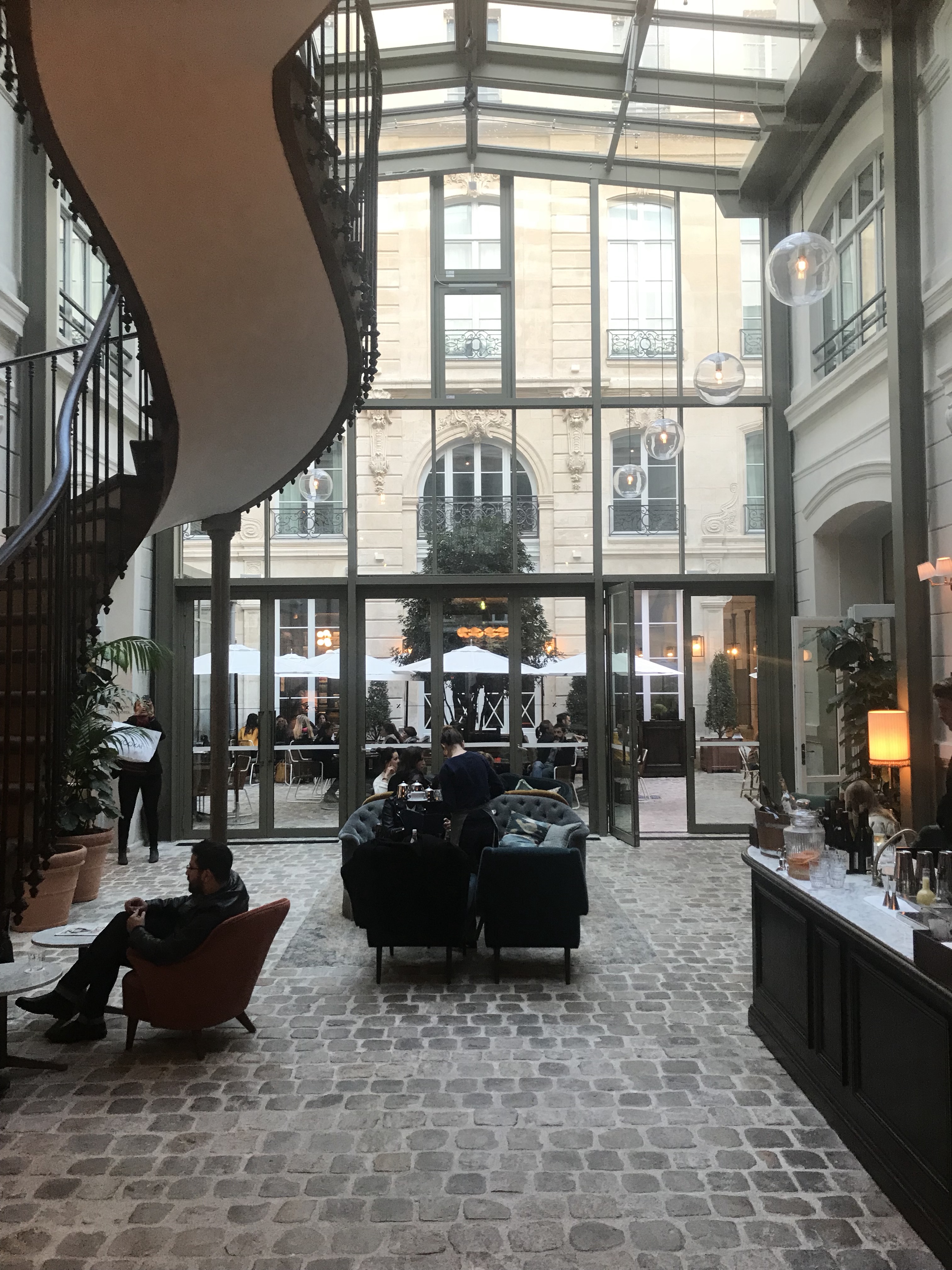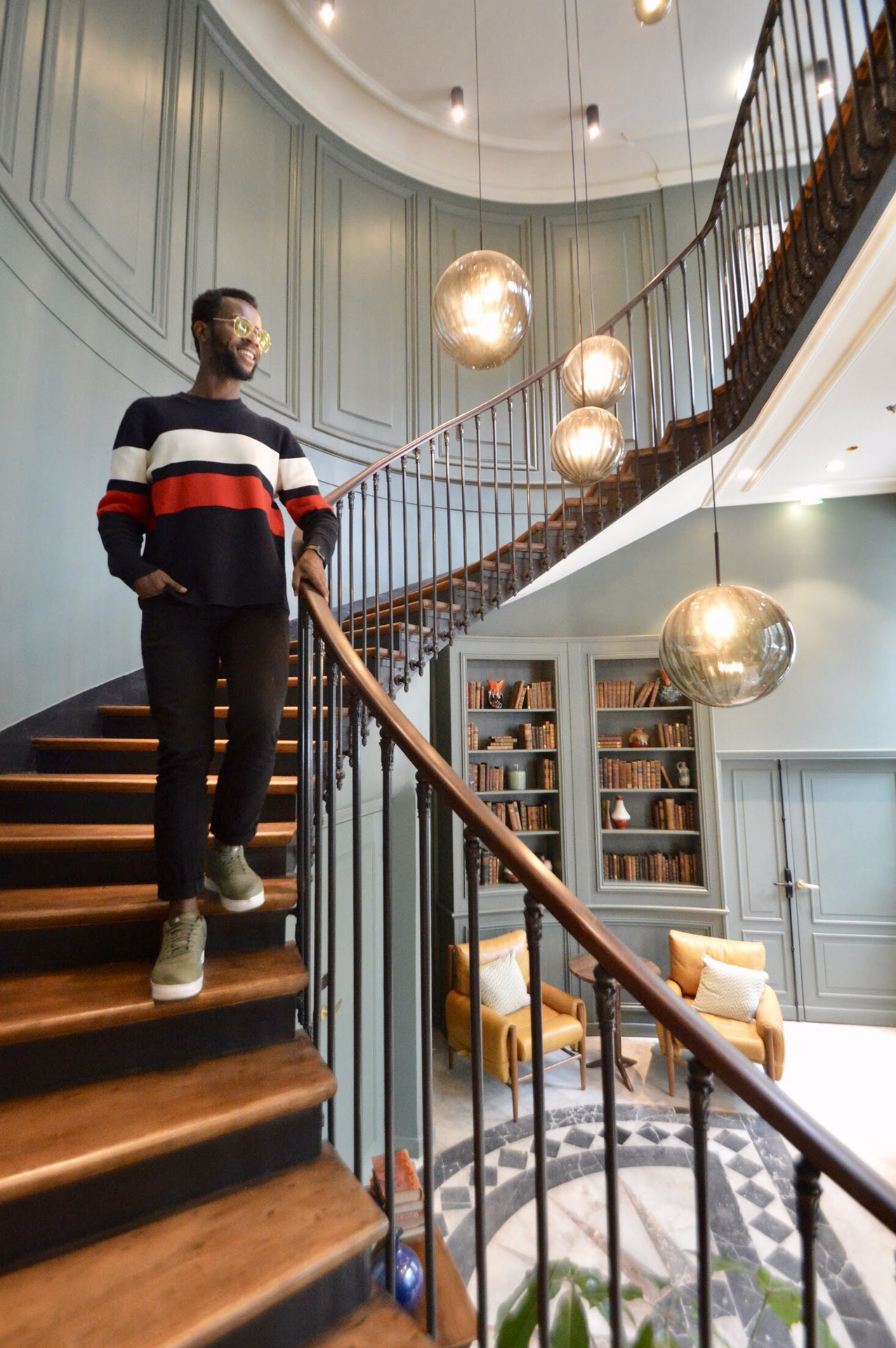 First impression of this amazing hotel
How to tell you, my first impression of this hotel I was like "whaooo" must say that the setting is rather unusual : the hotel is hidden behind huge walls on the street named Sentier we don't doubt for a second that there is a hotel of this kind near the great REX and the Grands Boulevards, There's a question we ask for… is it pure chance to put a hotel in the neighborhood? My little finger tells me that not according to my sources Sharon Pasricha who is the CEO of the group Hoxton wanted to establish its institutions "in the corners where something happens" of course this district seems perfect for the Hoxton. The establishment is a set of three large buildings gathered around two courtyards in Paris. The most amazing? it is an area of 8500m2 with a clearly Anglo-Saxon decoration and an ultra worked staging. Velvet seats and sofas in burgundy, blue, yellowish or beige tones. Passing through a green wall, spiral staircase, a huge glass roof, greasy lamps, terrace lounges, speakeasy bar, mysterious arches of the hotel, brass mesh partitions, or finally the famous brick walls. A decor that is totally up to the mark and the image of their reputation and made for Instagram buffs. It is also a place of passage for travelers, local clientele, or businessmen and businesswomen. With a relatively young team ( between 18 to 30 years) attention no prejudices to have, I received a welcome of the most friendly and with a very respectable and professional service. The team is very helpful, warm and friendly. Let's be clear, this is not the case for all the trendy and luxurious hotels in Paris.
What if we talked about the rooms?
We are in the neighborhood of Sentier, with a confection of rather special rooms. The Hoxton counts today 172 rooms which are very well decorated, with a modern and chic style. There are obviously several categories that are differentiated by their size and price: ranging from 13 to 36 m2. Equipped with wifi (which is at the top by the way), flat screen TV, minibar, home products, large mirrors, hair dryer, coffee maker, safe, walk-in shower clear the total.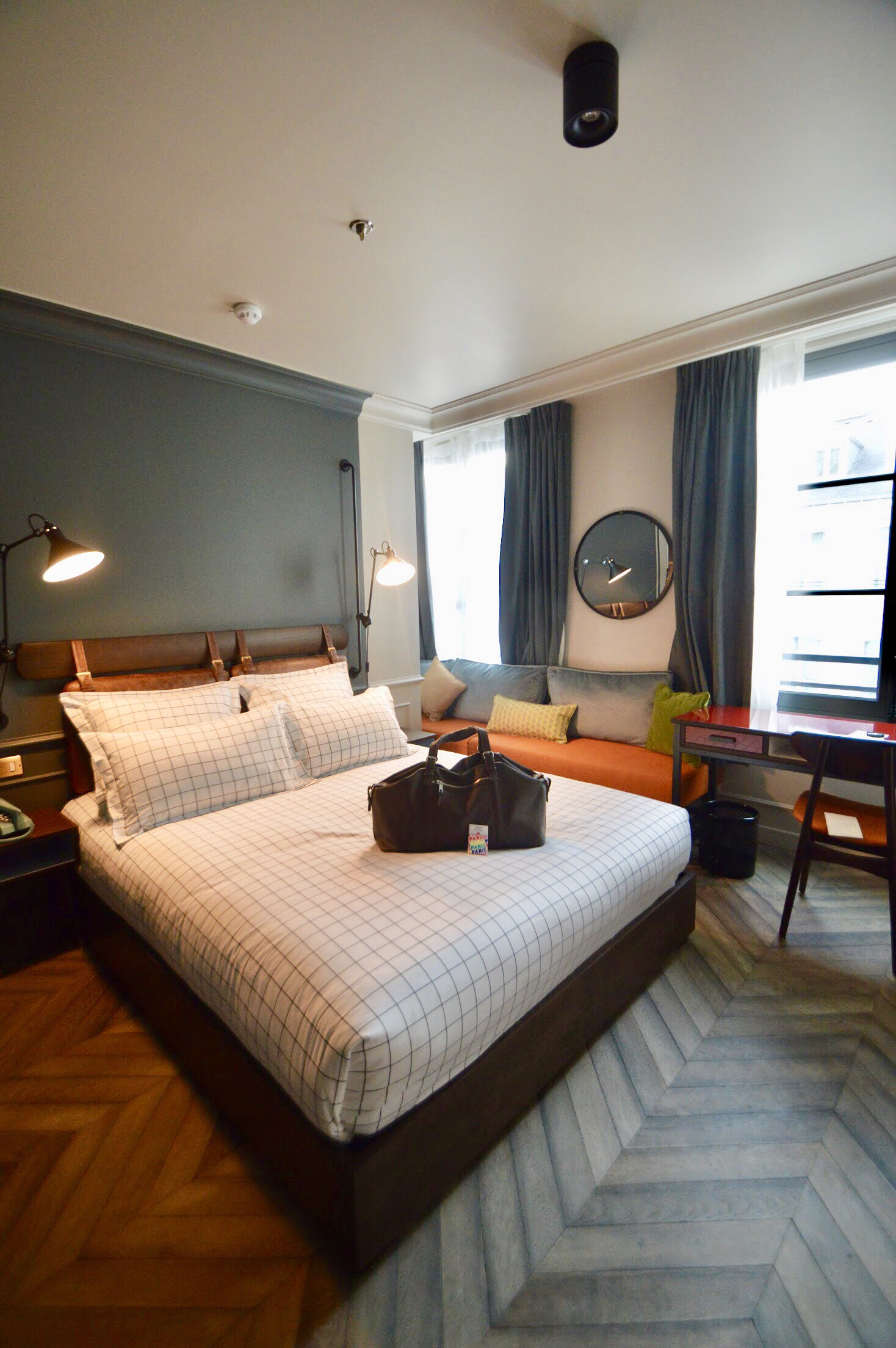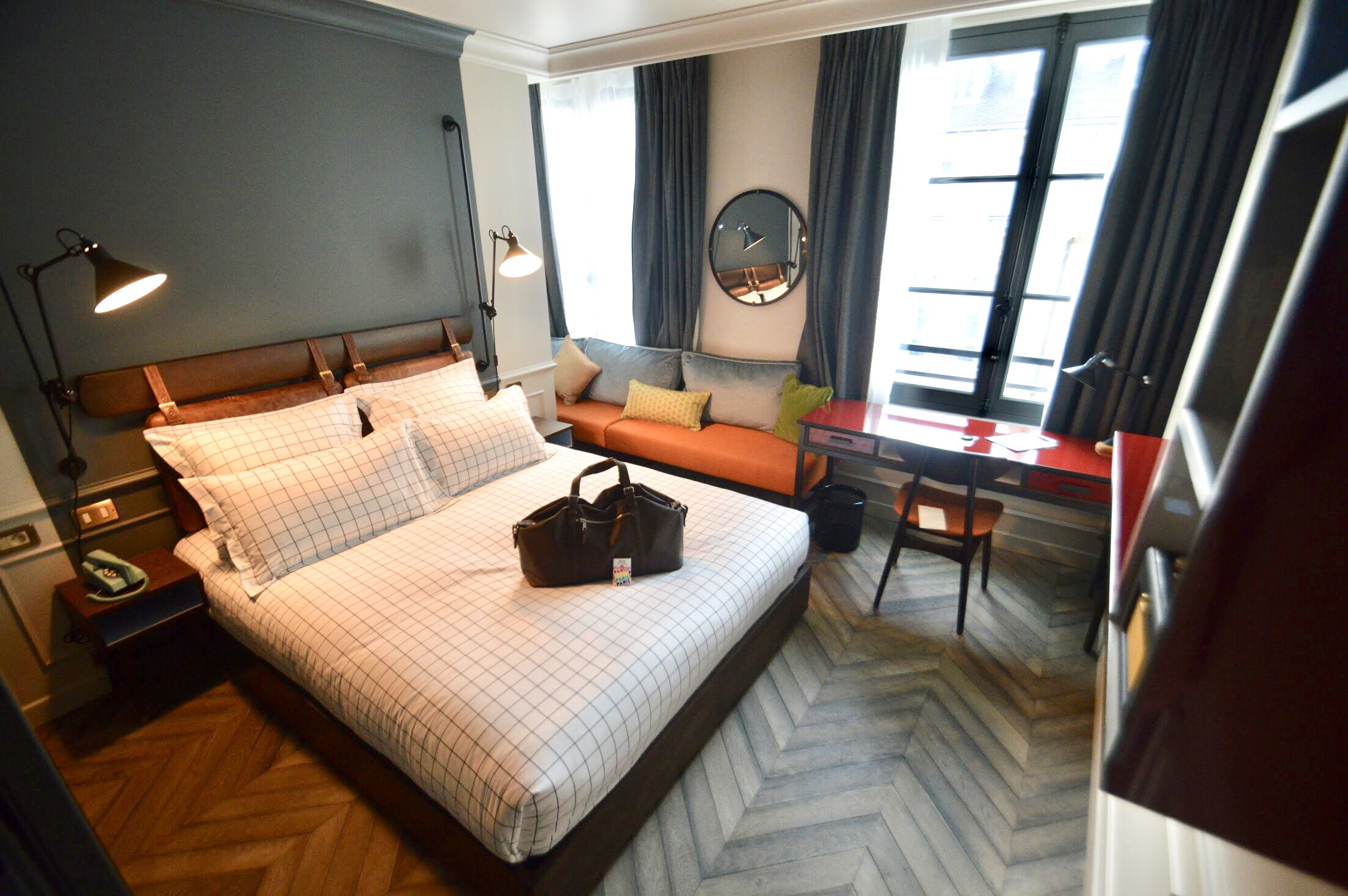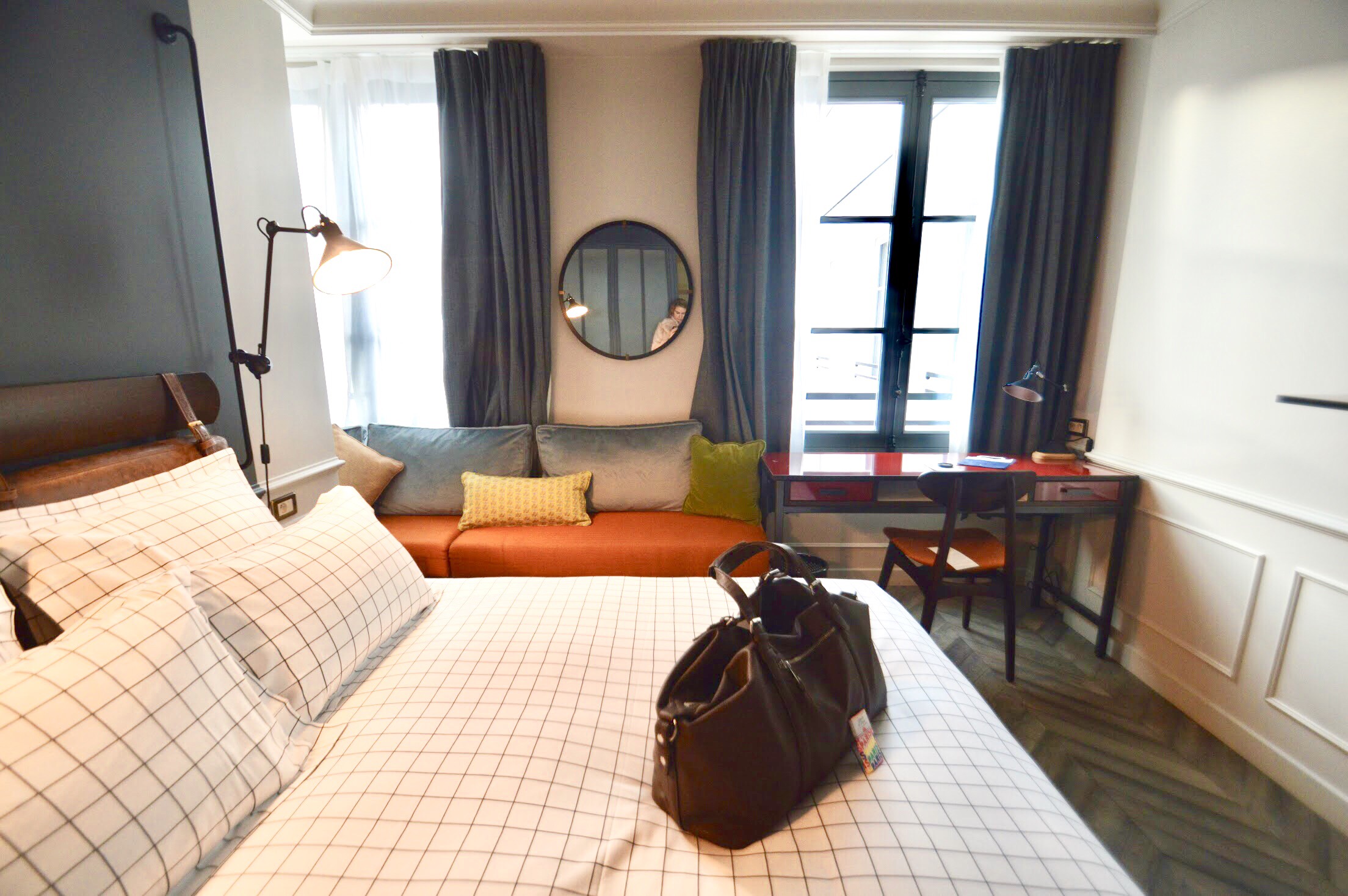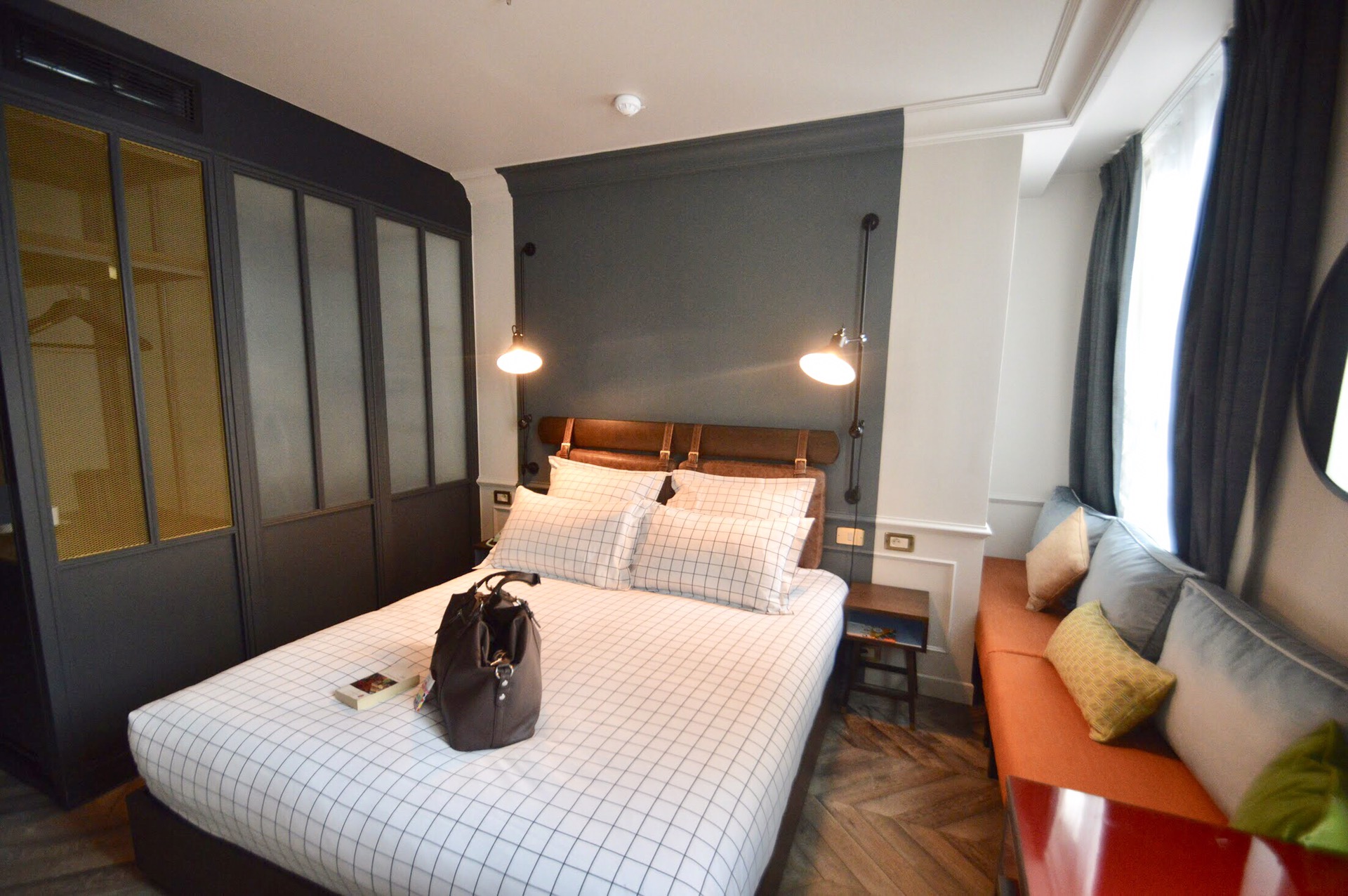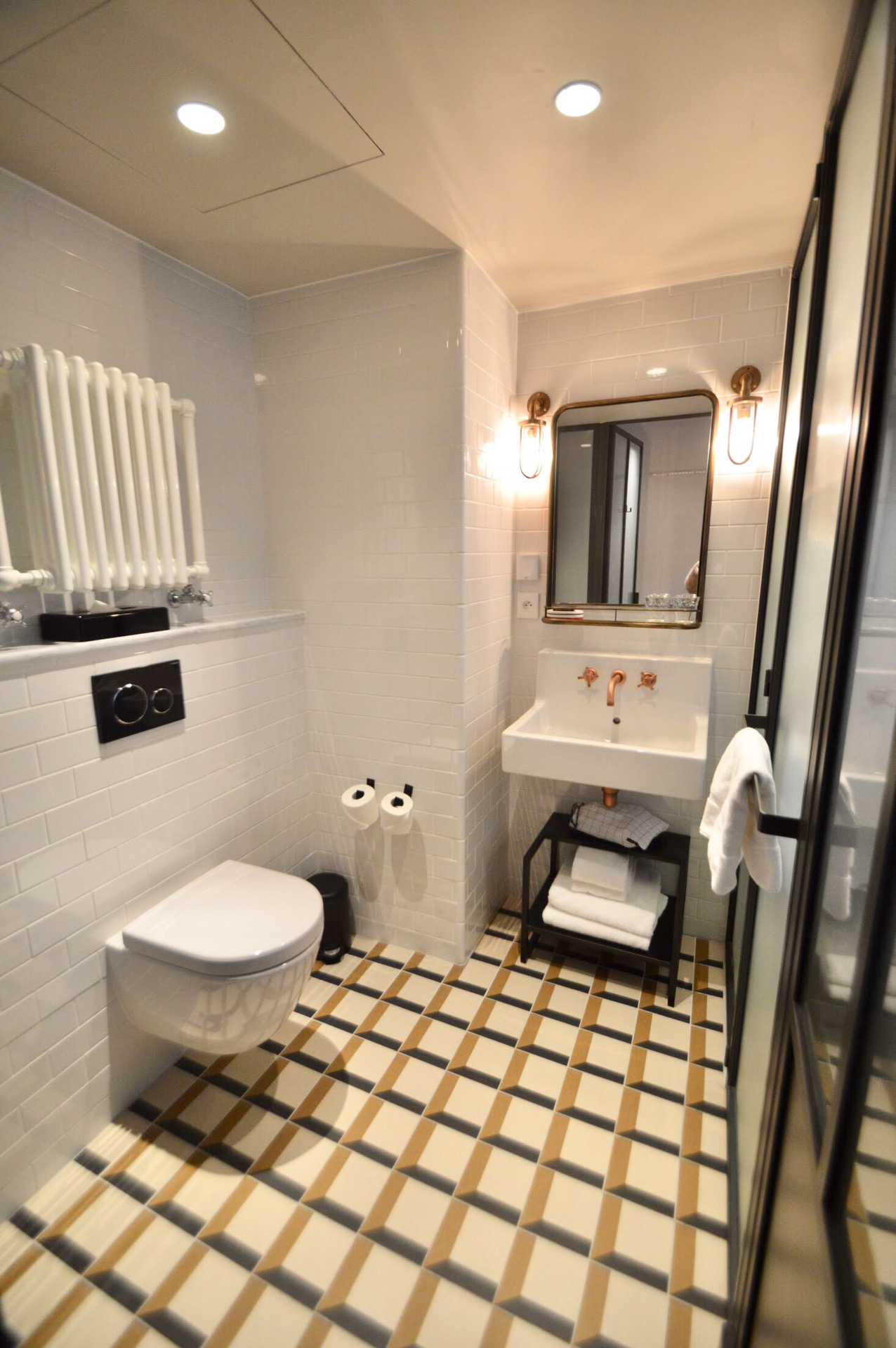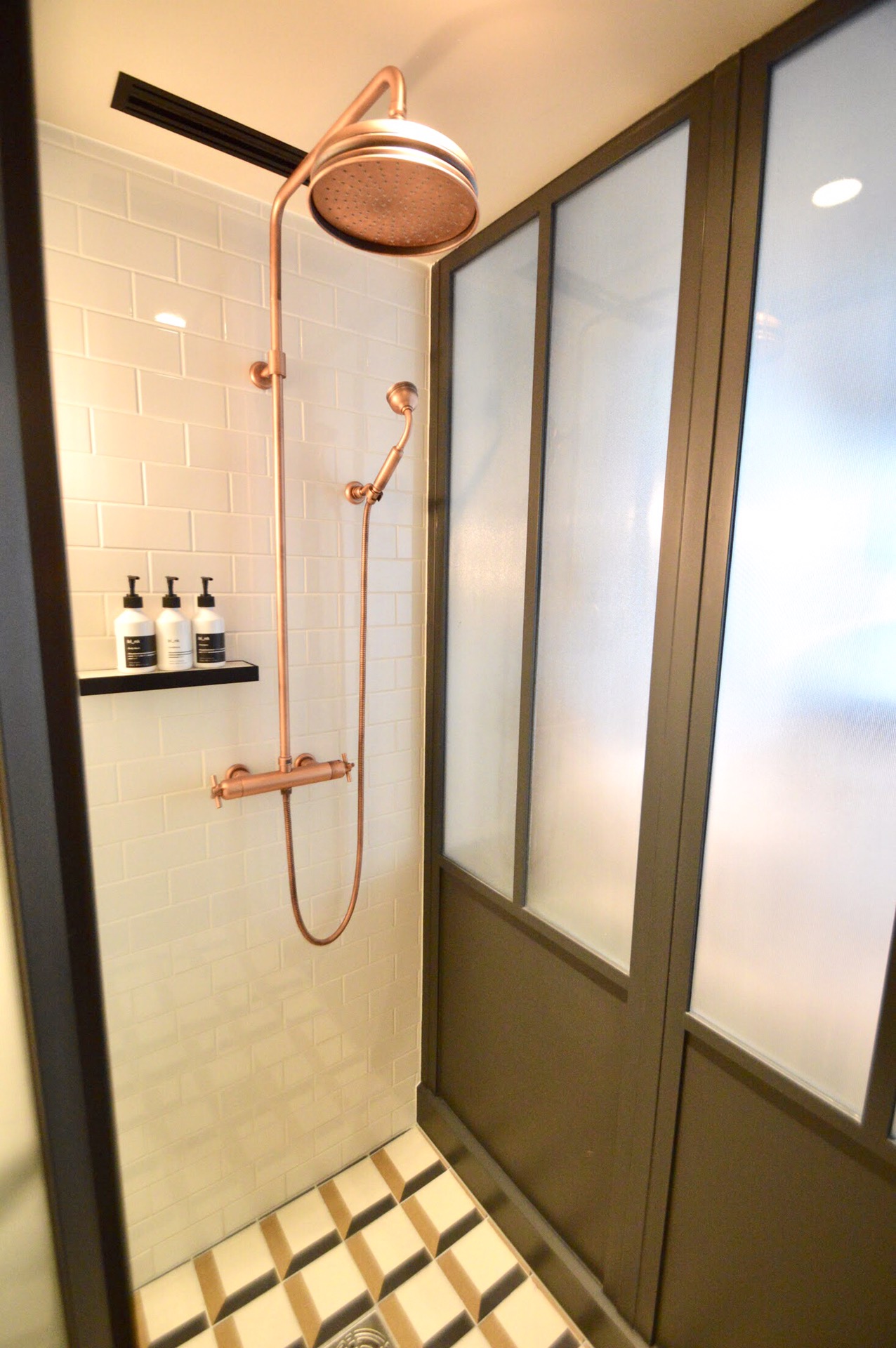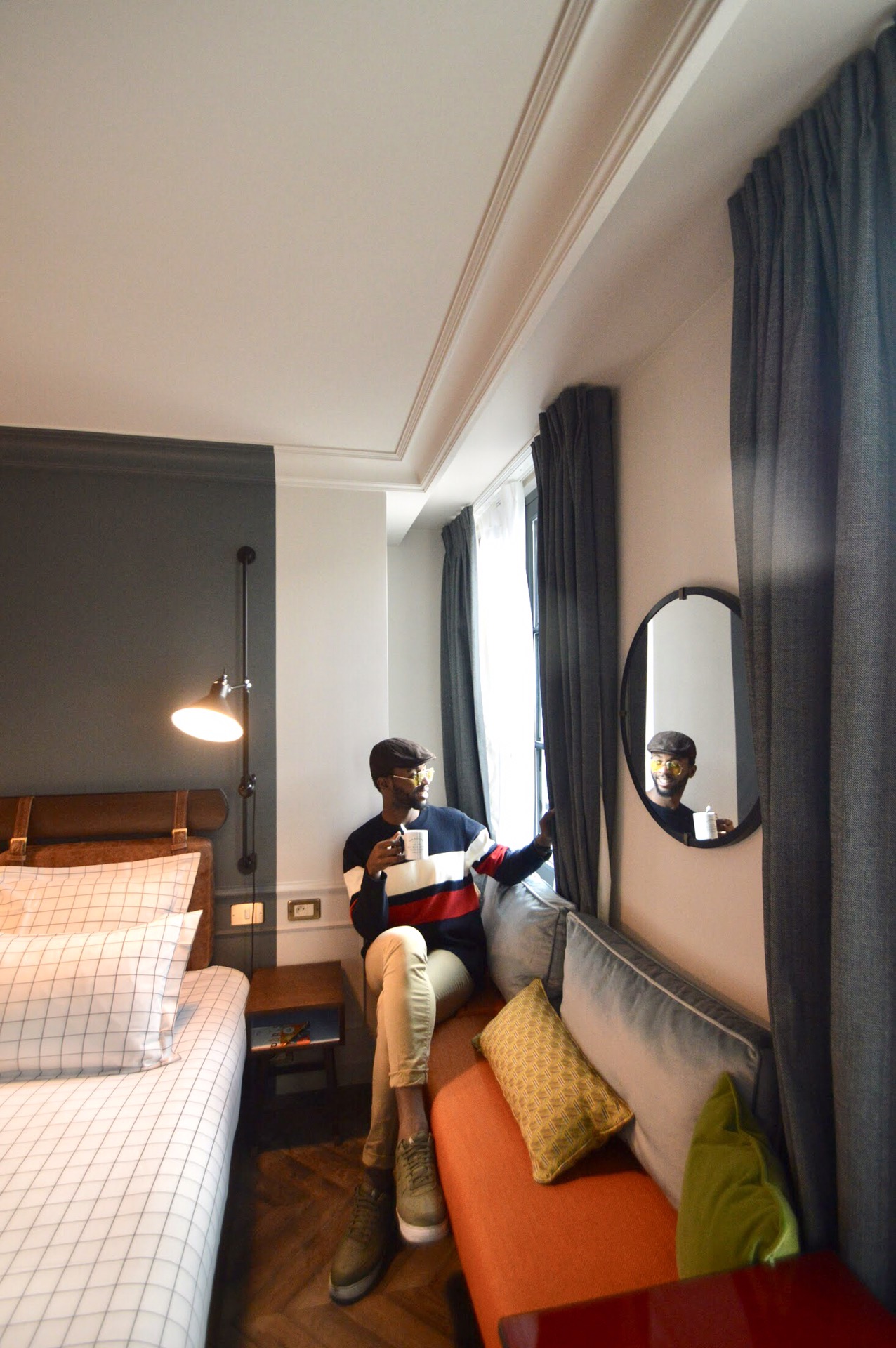 Note:  As you have seen! The room where I have had a bathroom with glass rather translucent, not obvious to have privacy, actually when you come as a couple there is no problem, the same when you are alone. Now, when you're come with family or friends and sleeping in the same room it can be tricky for some people.You know I'm saying.. Which is normal. Now, not all rooms are the same, but be aware that not everyone is totally open about the interior decoration too intimate.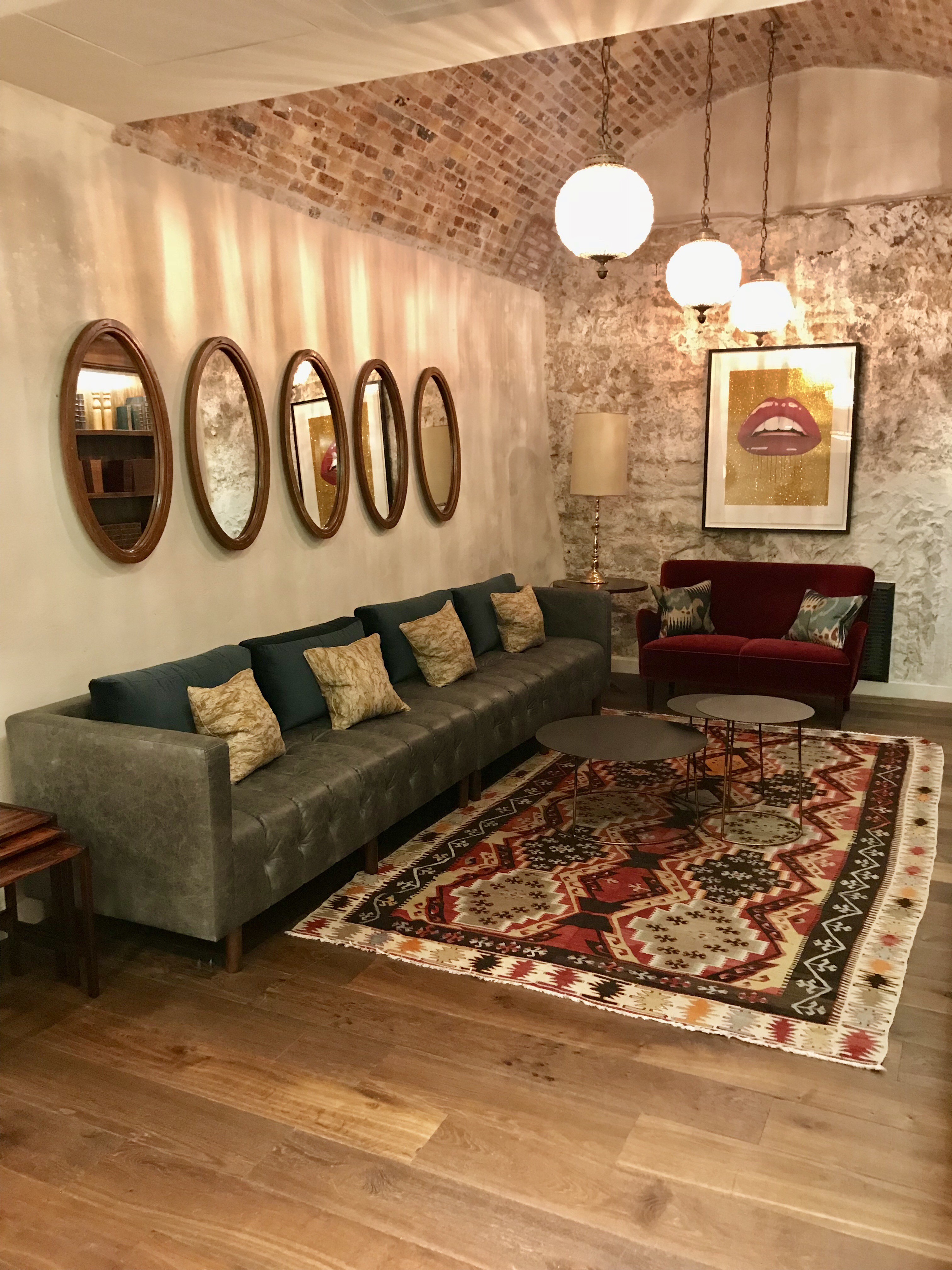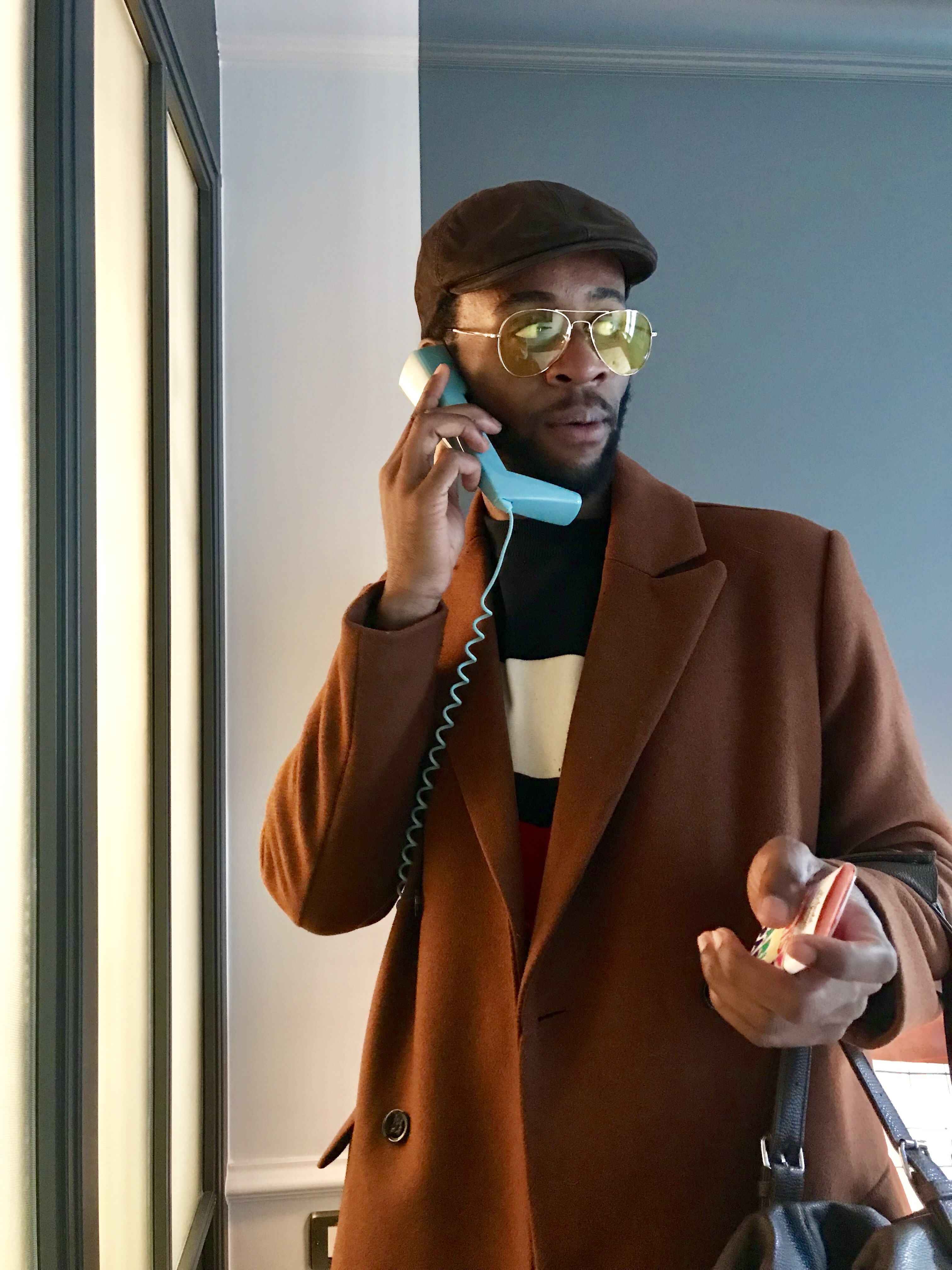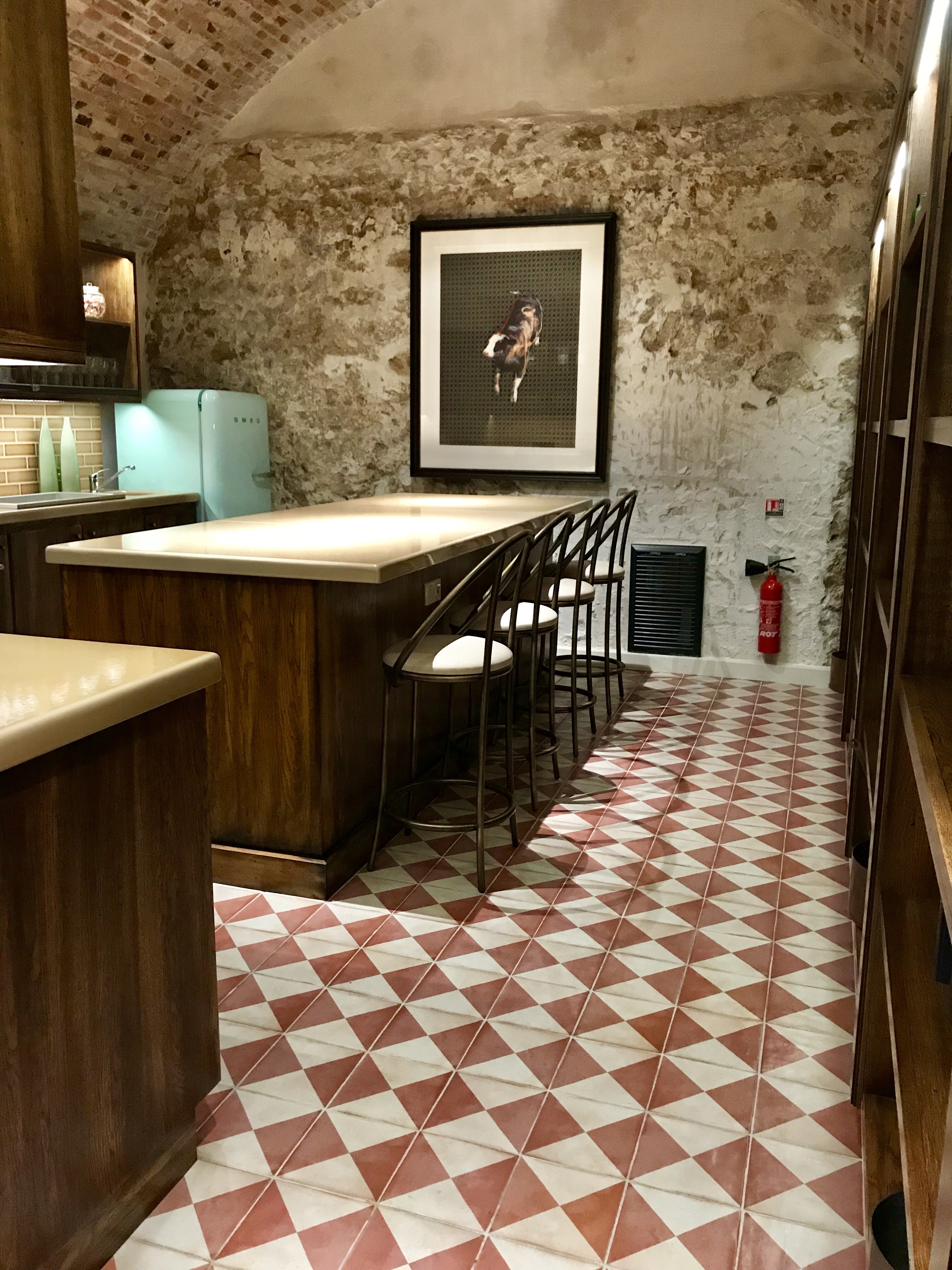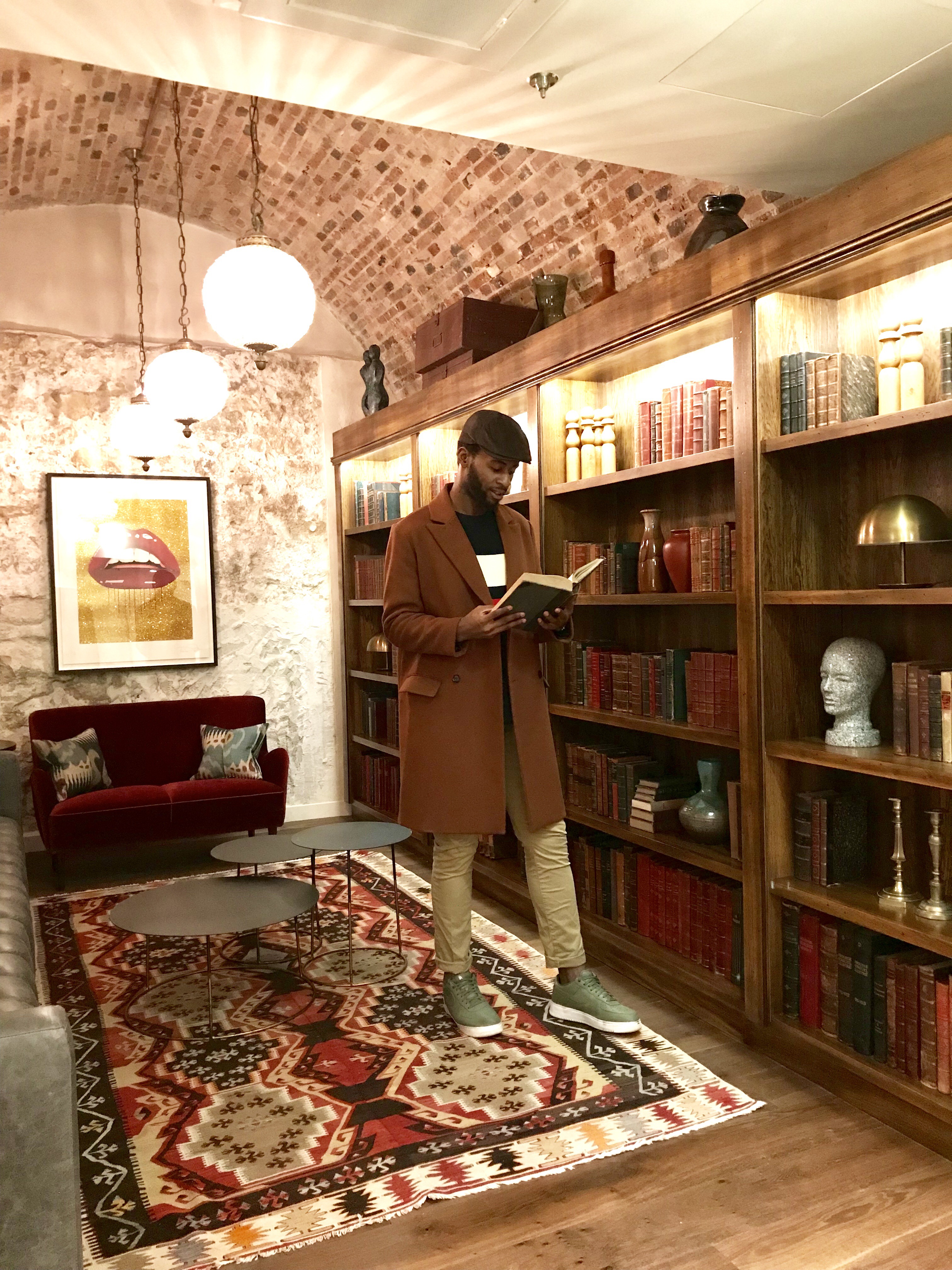 Knowledge and conclusions
The Hoxton Hotel has a bar located on the first floor, with beautiful decor and unpublished cocktails open until 1 am and until 2 am on Fridays and Saturdays. This bar is called "Jacques Bar" And the restaurant called "Rivié" also open every day all day, a kind of brewery offering seasonal dishes (stay up for updates into Where to eat? ). You should know that in Hoxton hotels in general events of all kinds are organized. It's really a place to sleep, eat, drink but also listen to music, see exhibitions, play sport relax I invite you to go for a ride.
How much does it cost? From 95 € per night in Shoebox double room, "breakfast included". Cozy rooms cost at least 50 € more per night, depending on the season and demand. Roomy and Biggy superior rooms (suites) are at least around 200 € a night.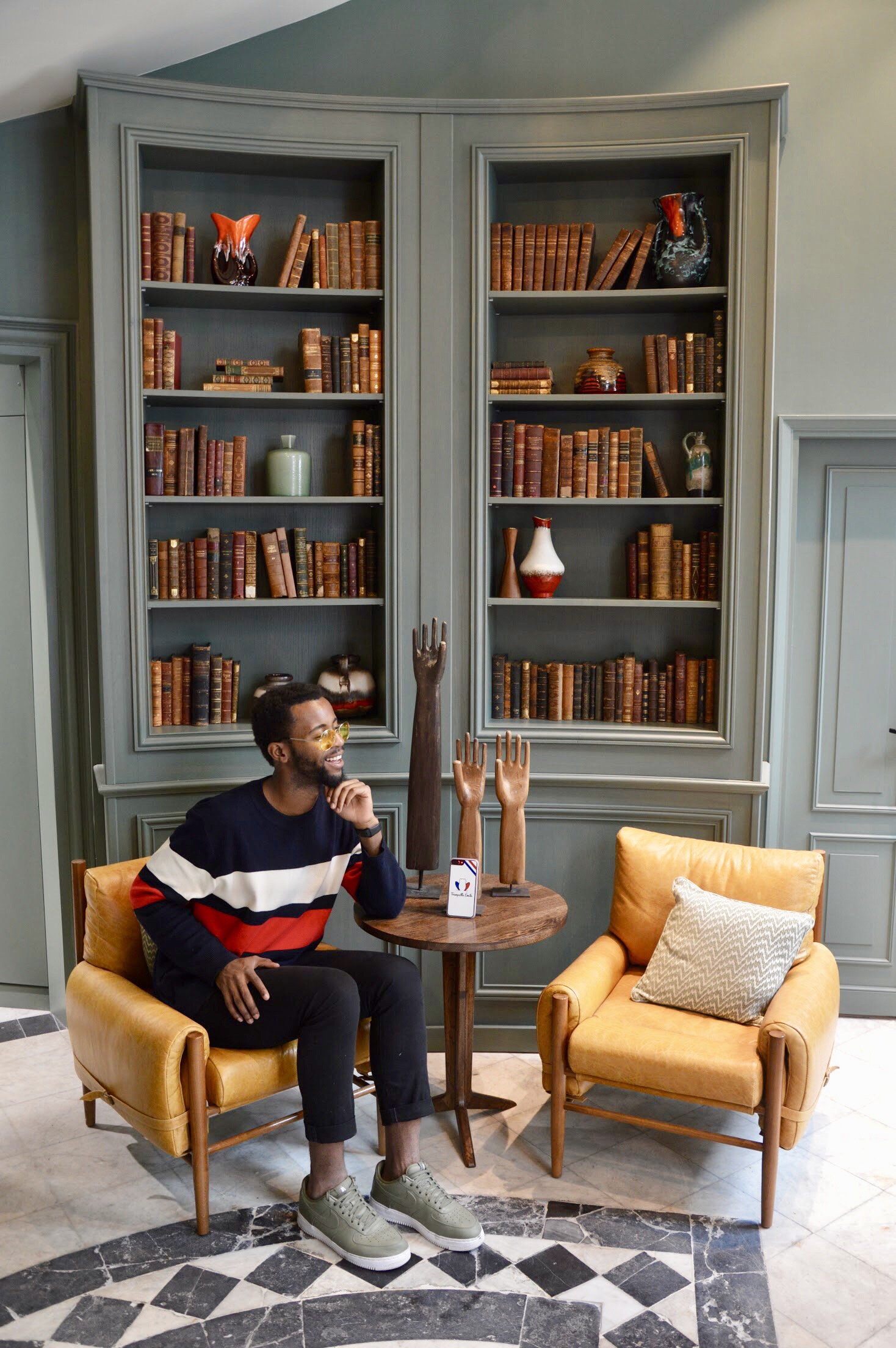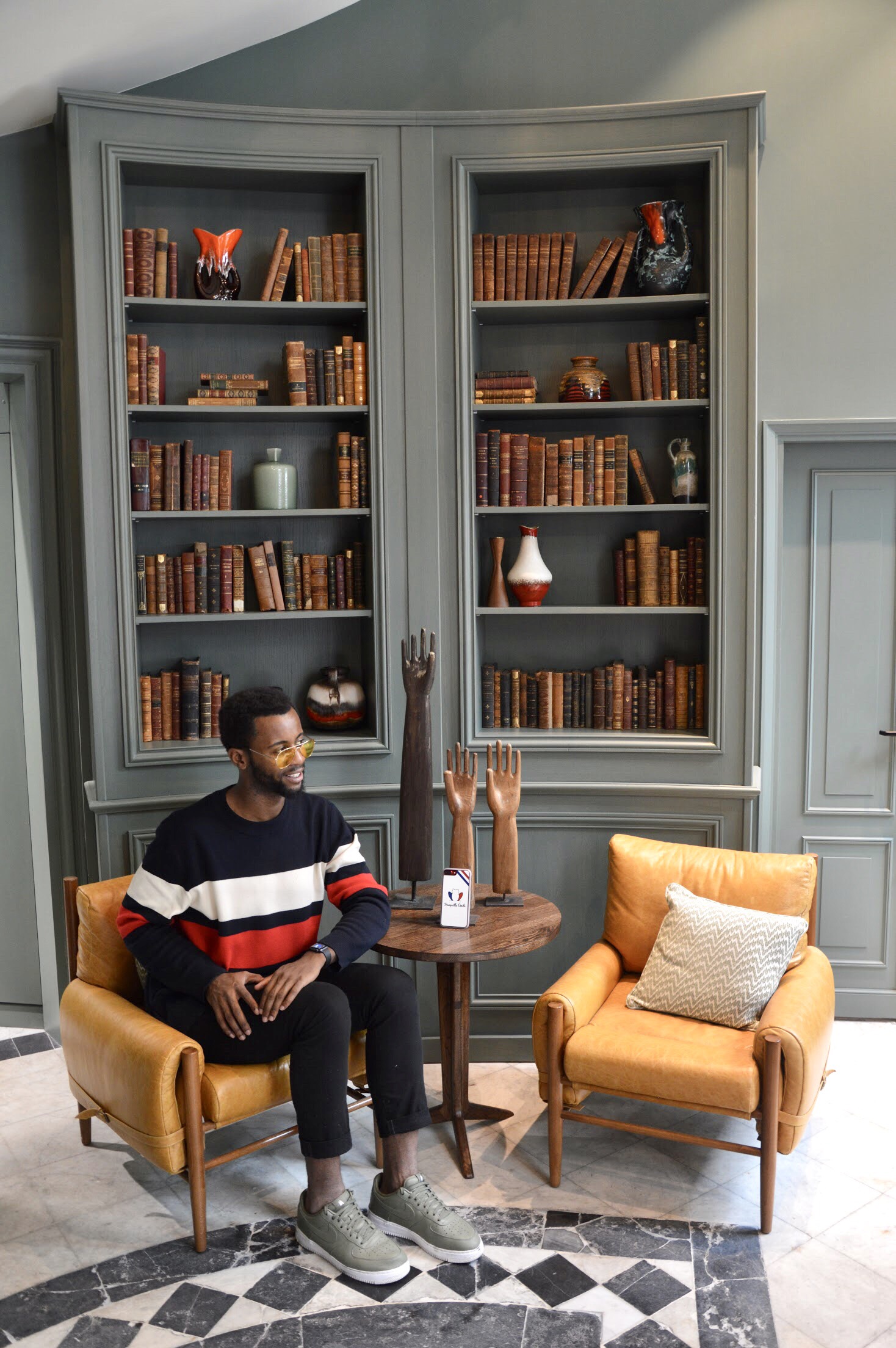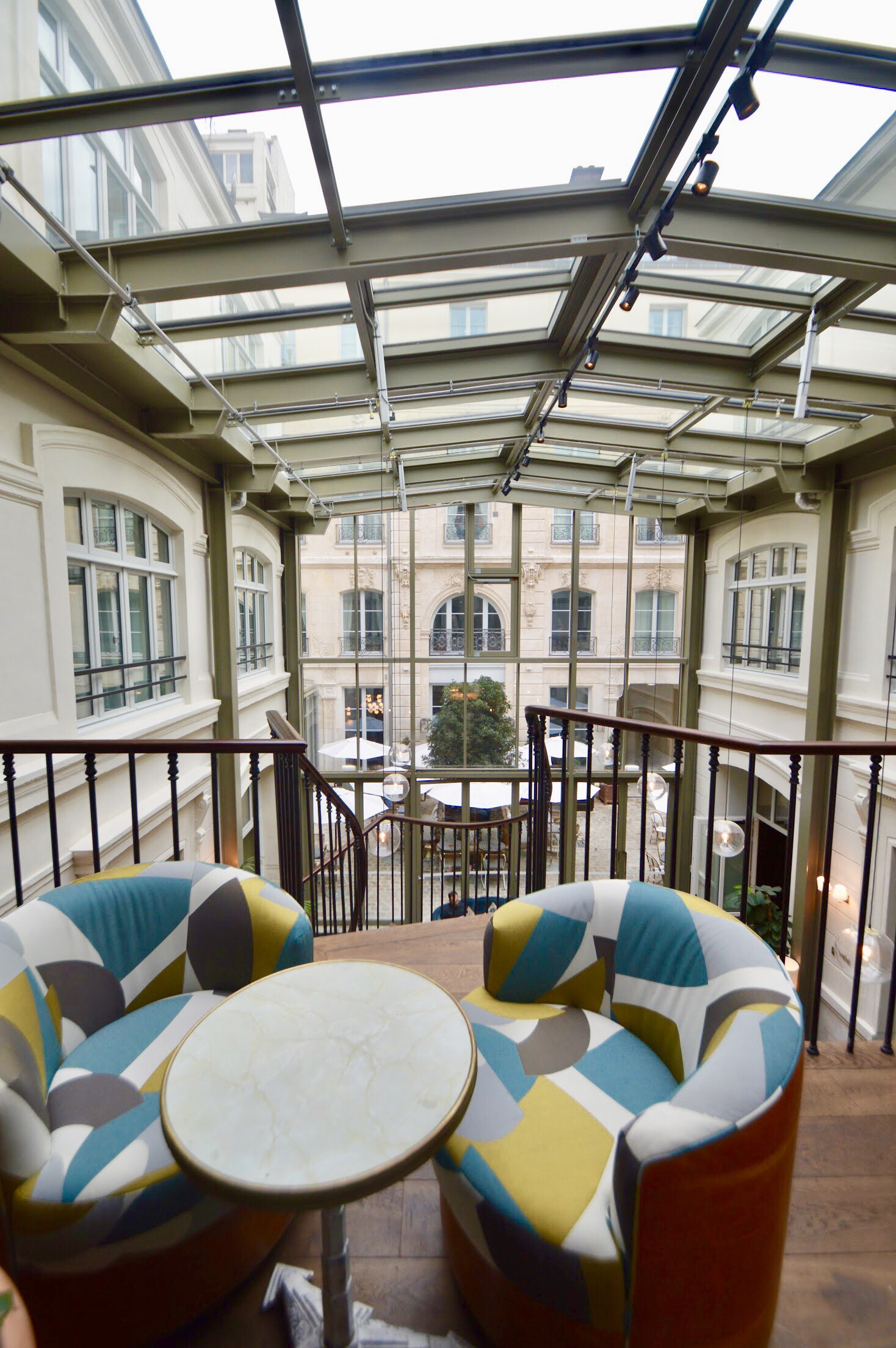 Feel free to check the website, THE HOXTON, PARIS
Adresse
30-32 Rue du Sentier
75002 Paris
France