Good morning y'all,
Hope you guys doing well !
Starting the week, with my last press trip organized by a German automobile, sports and luxury manufacturer "Audi", which is also a subsidiary of the Volkswagen group. As part of a prestigious and private event that takes place over 3 days in Megève, we exclusively tested the brand's latest 2020 novelties, namely, the 2nd e-Tron Sportback SUV and the TSFI e plug-in hybrid models. Are you comfortable in your seats? Well let's get started shall we?! For those enthusiasts people , I writed a new diary about this particularly immersive and sporting journey.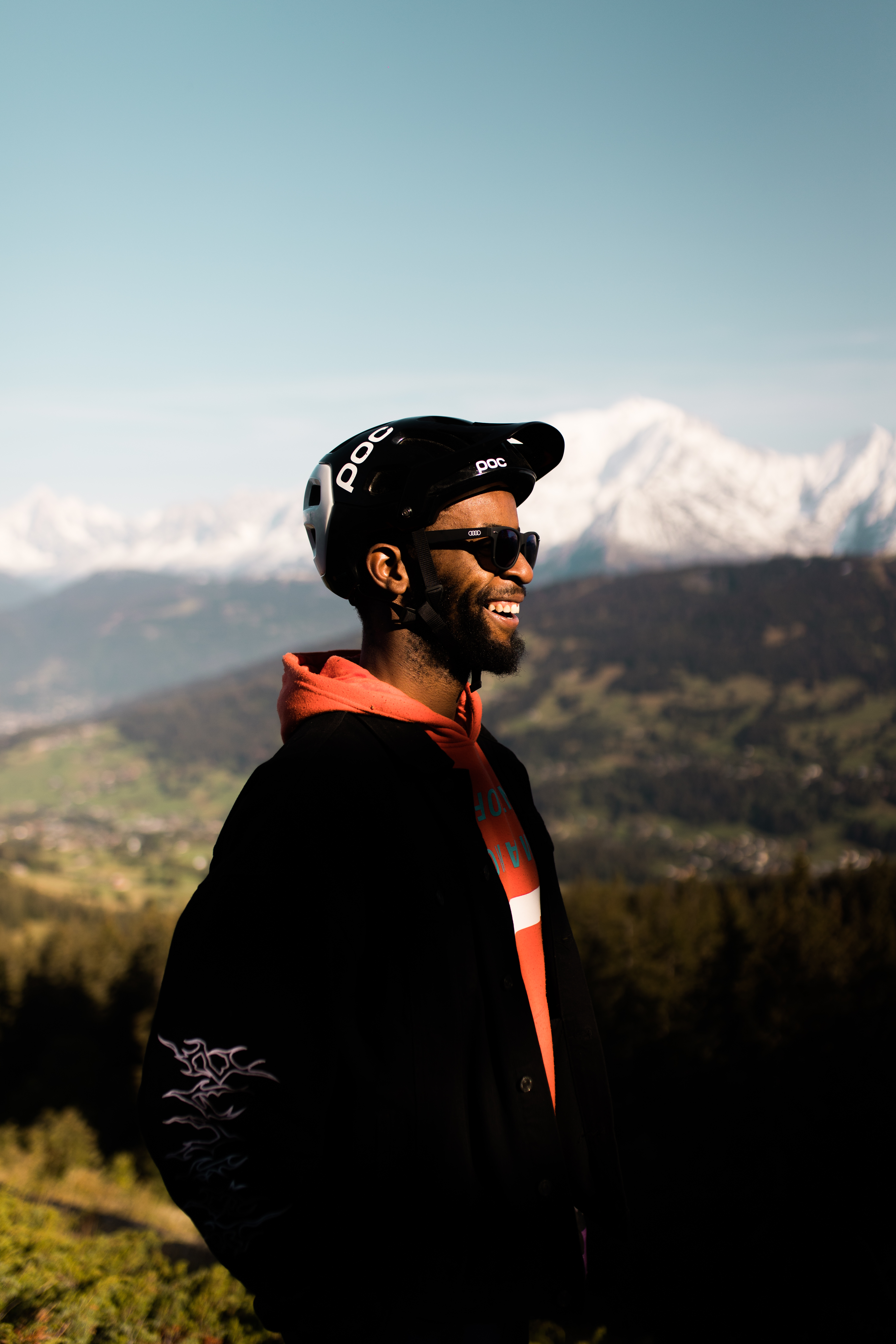 The vision of the future
Today "The future drives us", from Audi company that gives all meaning to me.
Yes indeed, everyone seeing the future differently.. it's from the heart of our motivation. That's a reality, even more now with the particular situation we are all going through with the pandemic crisis. In my opinion we us all live every moment with two fundamental matter of life which is to design our future and to help change the world we are living with.
This is clearly Audi's image and ethics. How will we get around tomorrow? How will we experience our car journeys? How to pollute less? Questions that we can all ask ourselves spontaneously on a daily basis. I really appreciate their futuristic and eco-responsible vision, on the other hand. They have an innovative way of designing the cars of tomorrow. With a unique concept in perpetual evolution.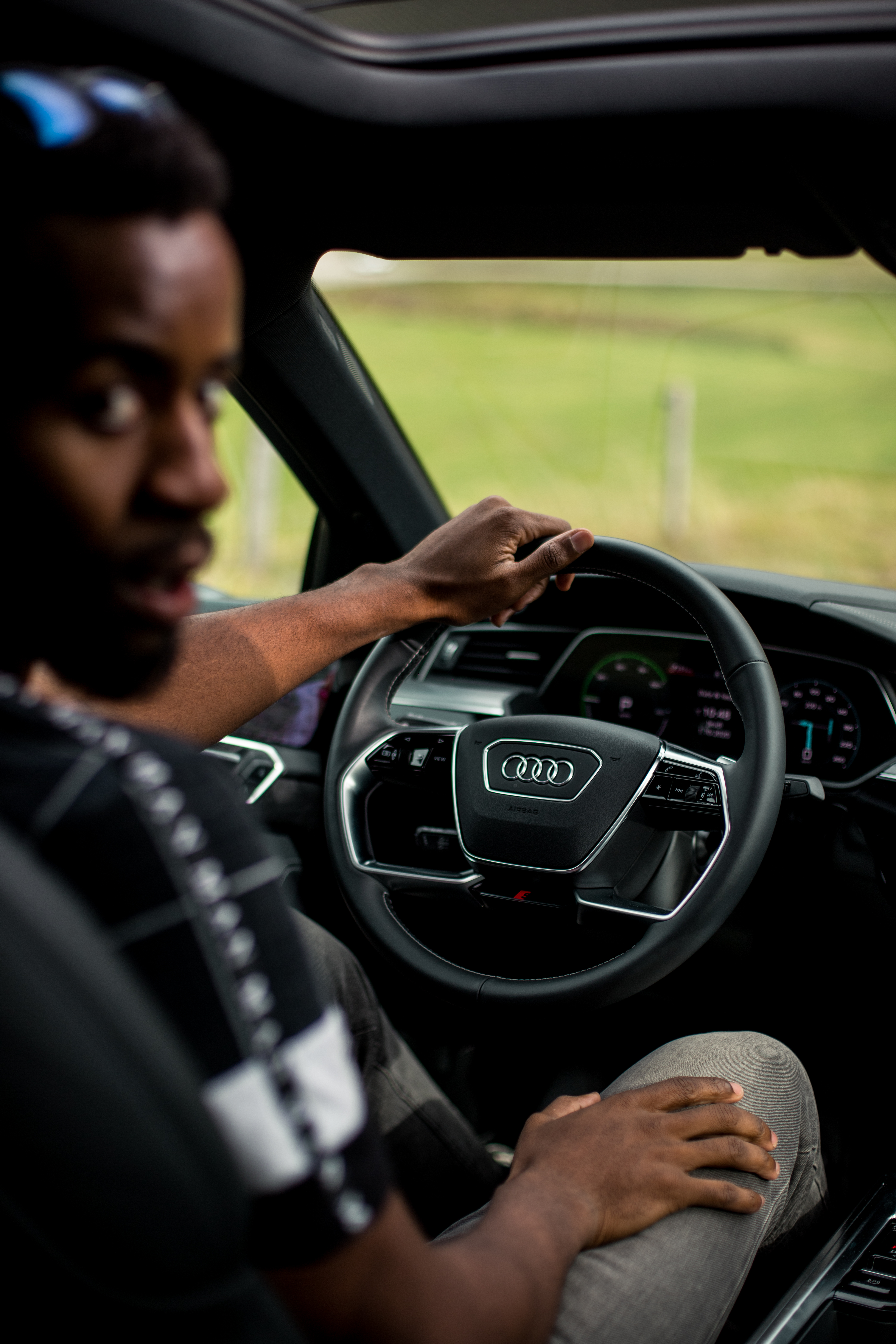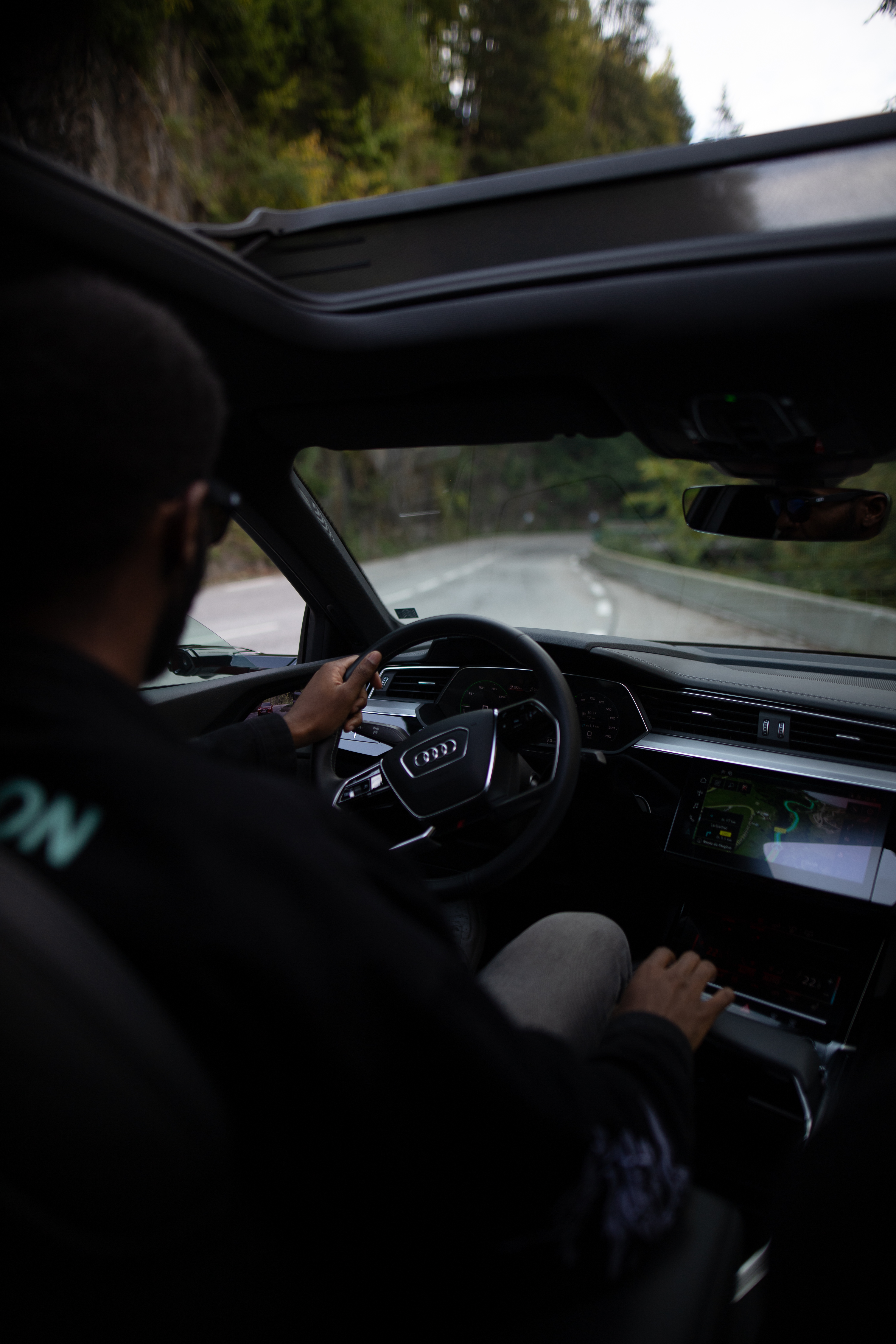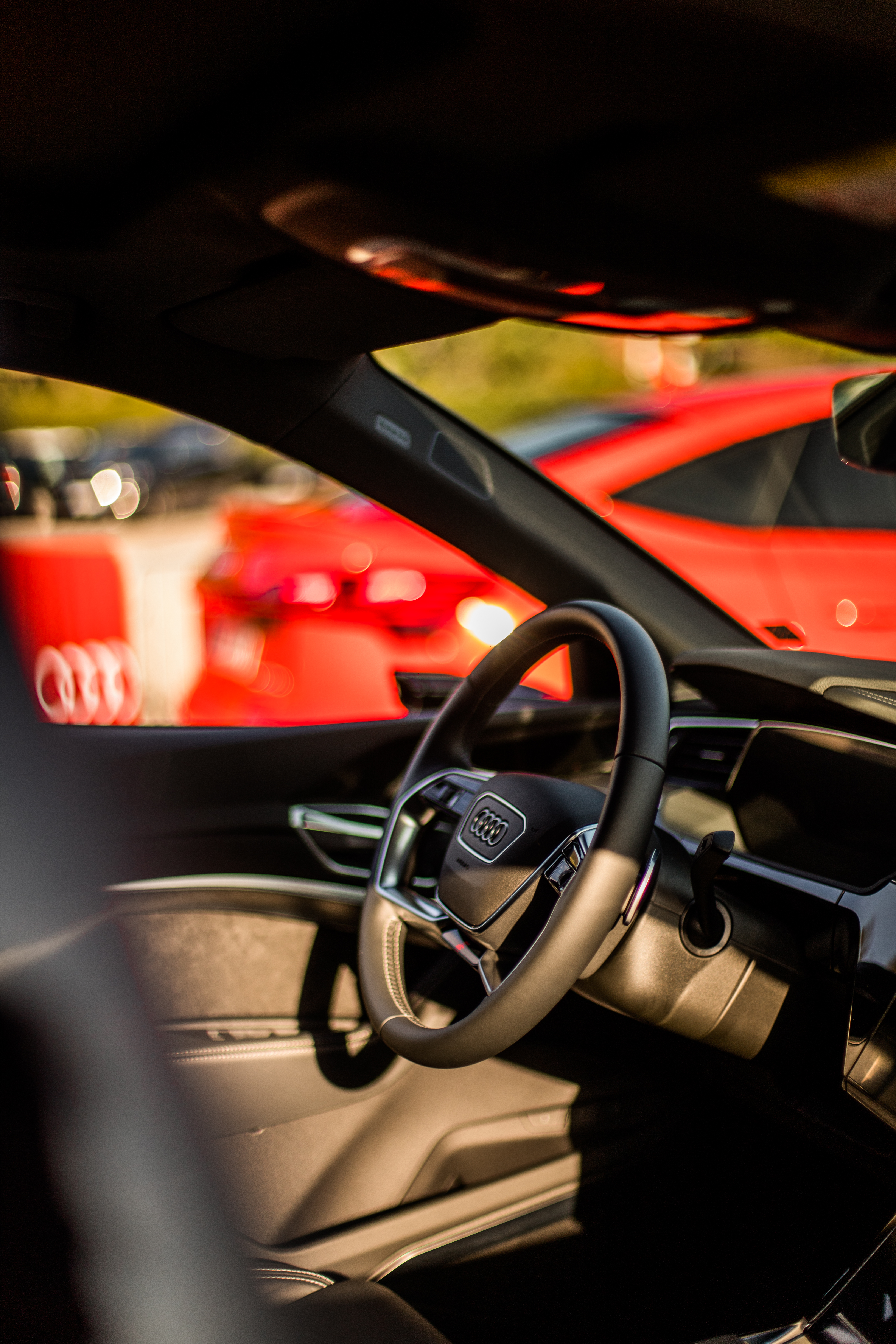 Today, the German brand is established in 55 countries around the world. Present in most segments of the passenger car market,which is good. Obviously, it includes prestigious sports cars, which are Lamborghini and Audi Sport. Since 2012, the company sold 1,524,635 vehicles, a record since its inception in 1909, and to this day it ranks among the most profitable manufacturers. Let's be frank and honest, it's obvious my dedication about this company is very appreciatable. This German brand has fascinated me for many years. The evolution of the automobile continues to impressed myself. We can ask ourlseves if all the cars will become in future a living spaces in their own right? Letting you meditate on this reflection, let's move on …
Connected to your life !
Discover with me the future mobility of the Audi e-Tron Sportback. With his renewed design and innovative technologies such as Audi connect and driving aids. You want my expertise on this, I found it incredible. A real racing car! In terms of connectivity, nothing to say: a 10.1-inch MMI touch screen with intuitive voice control, MMI touch search with intelligent suggestion. A model equipped with "virtual mirros" (virtual mirrors) which improve the CX and therefore the range of the vehicle (very important for an electric vehicle), unprecedented driving assistance systems: the active maintenance of the speed or the trajectory, the lane departure warning.  * CX is roughly the rate of air penetration.
For car belivers like me or even future Audi customers, a range of 446 km  (+ 30km than the 1st electric Audi e-tron model), improved batteries and recharging in 150 KW: you can recharge 350km of range in 30min (80% of the vehicle's load) … without going into too much technical detail I invite you to discover the many equipment offered for your future Audi on their website that I will put back at the bottom of this article. In the meantime, you have below my editorial snaps of the latest e-Tron 2020 model.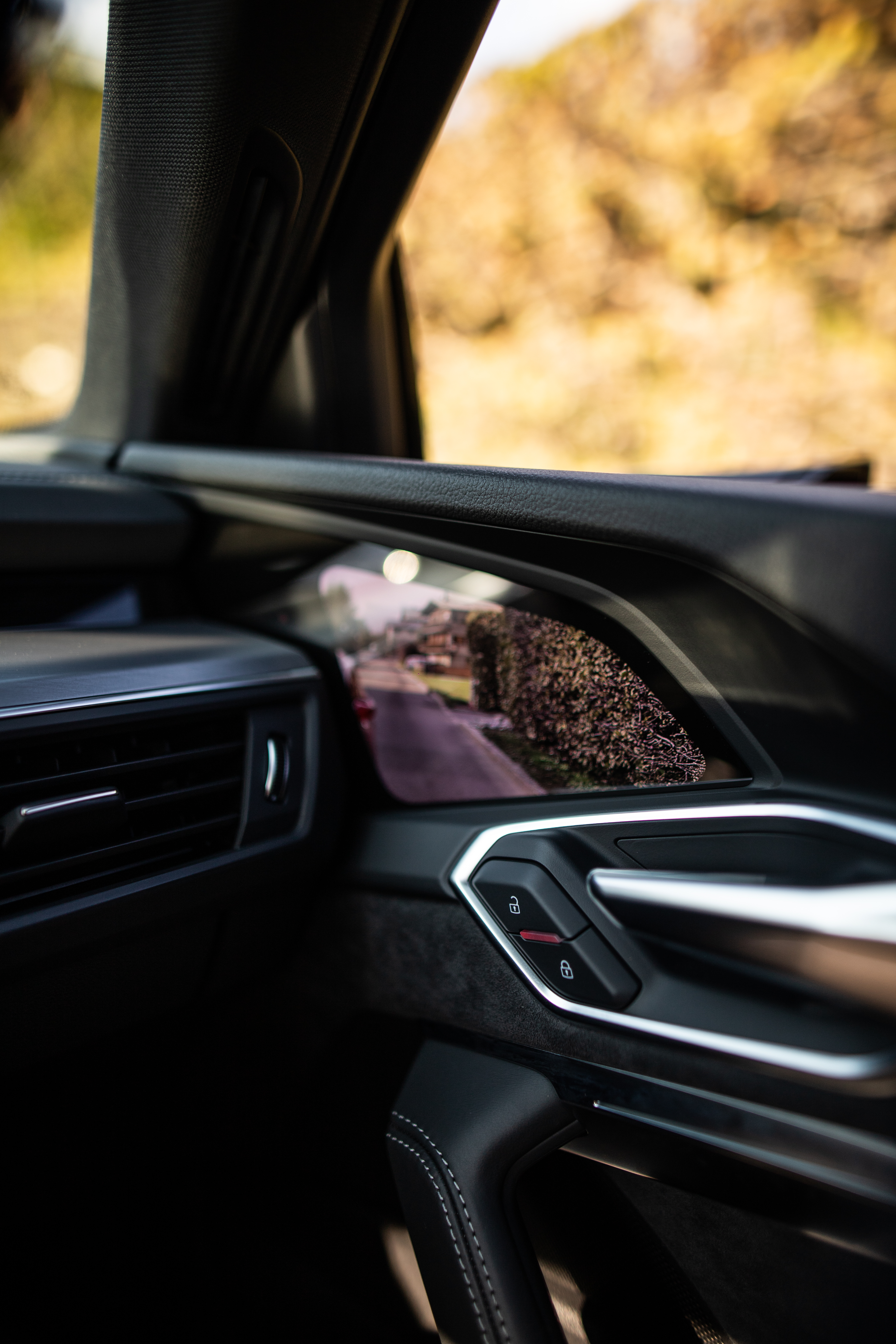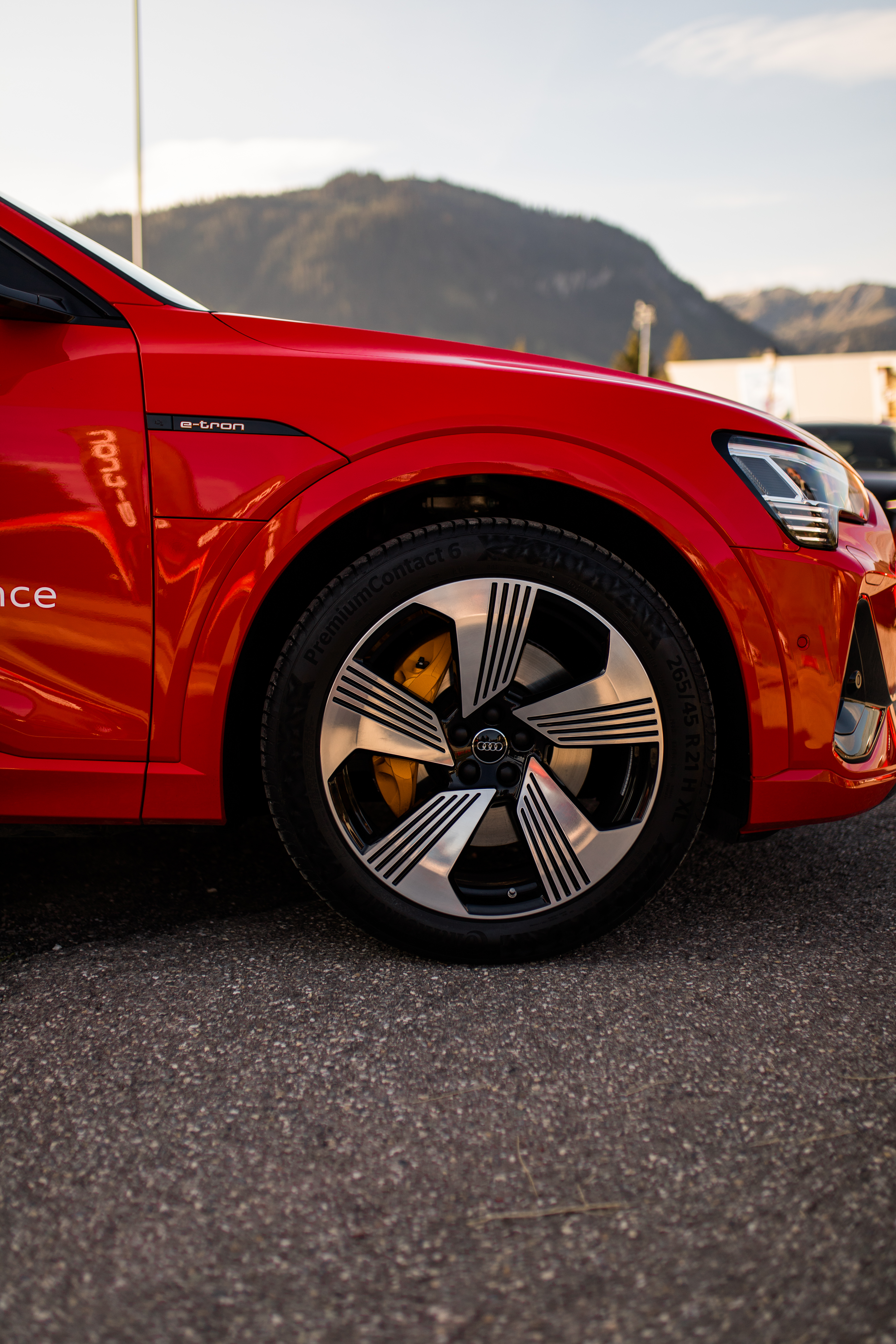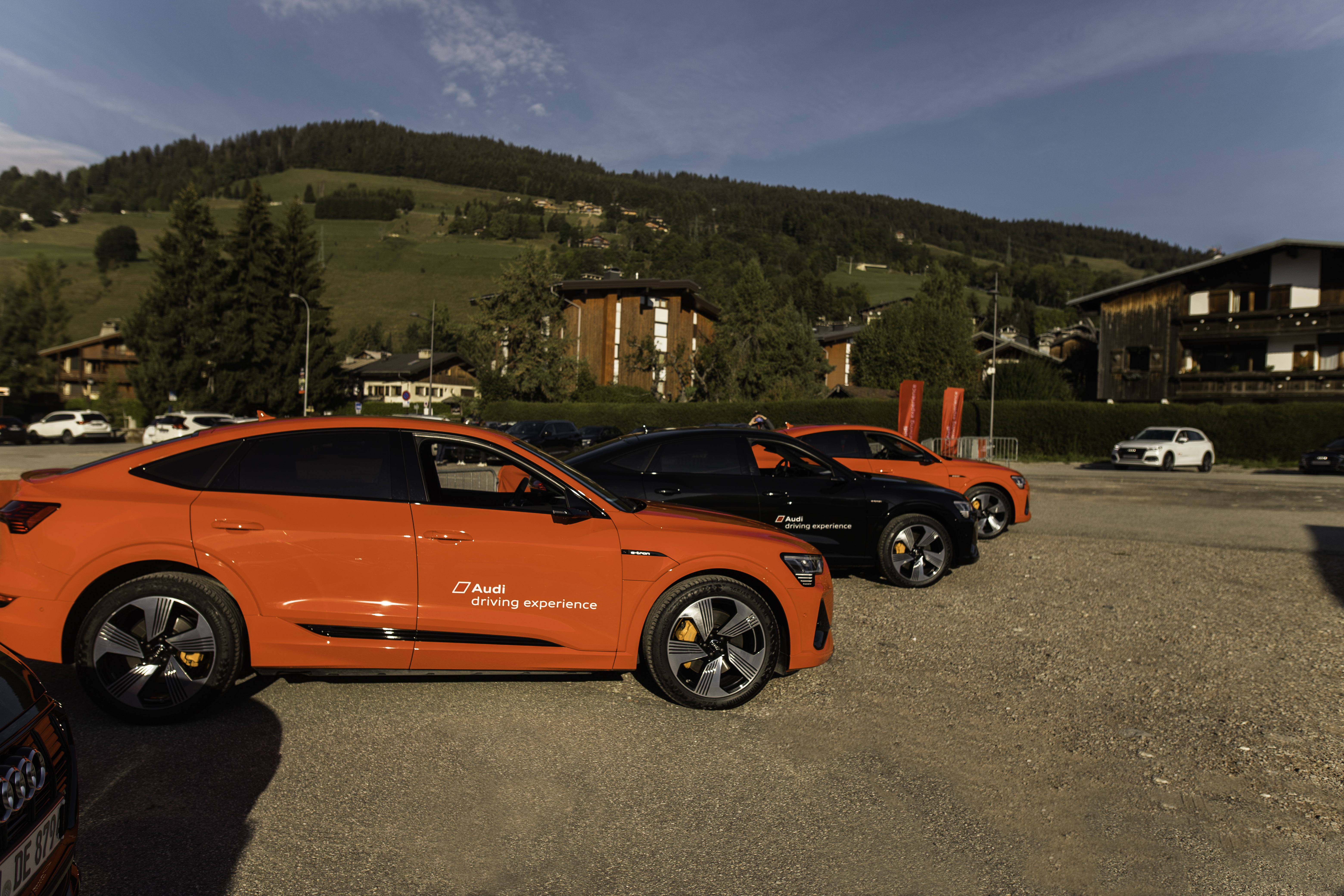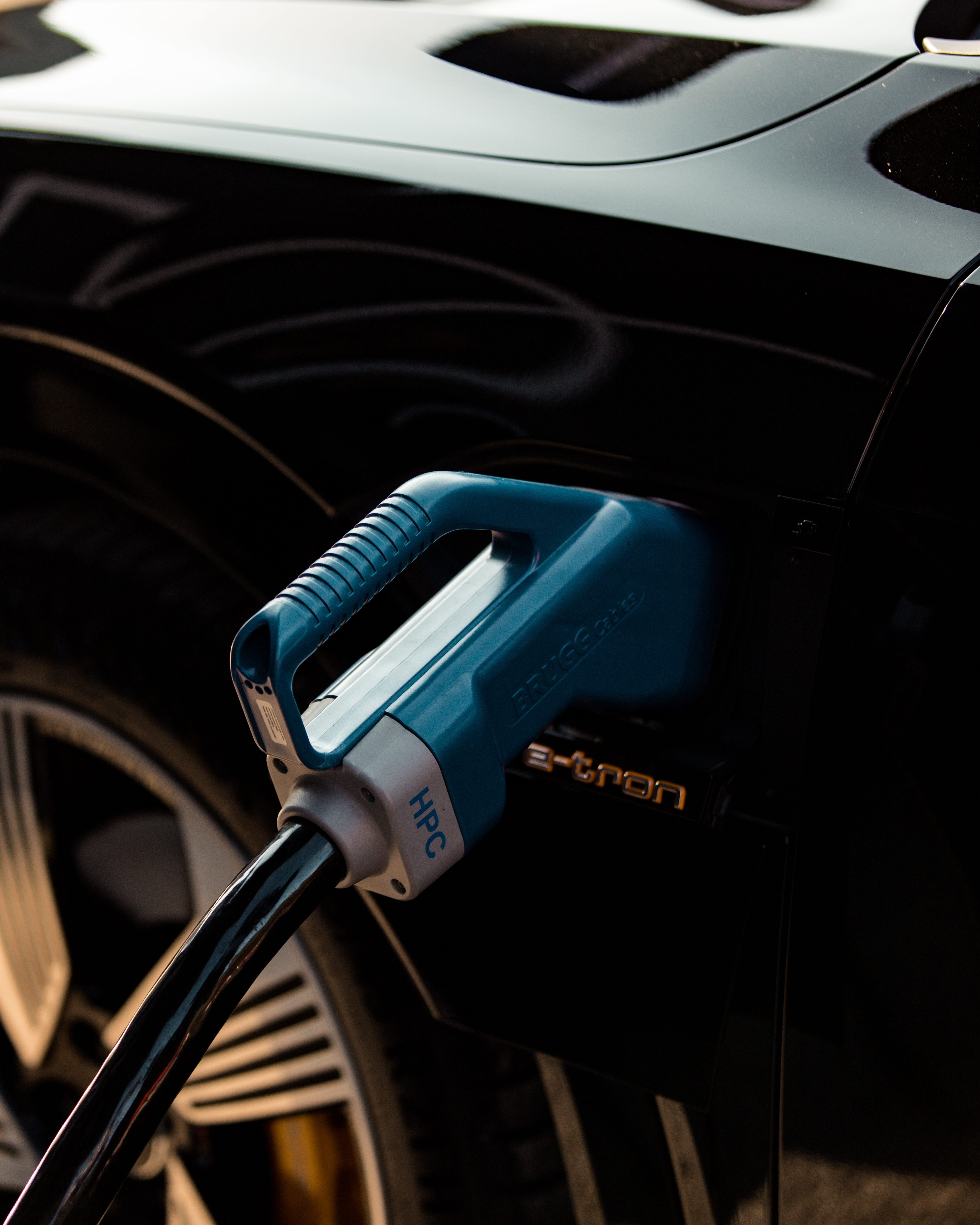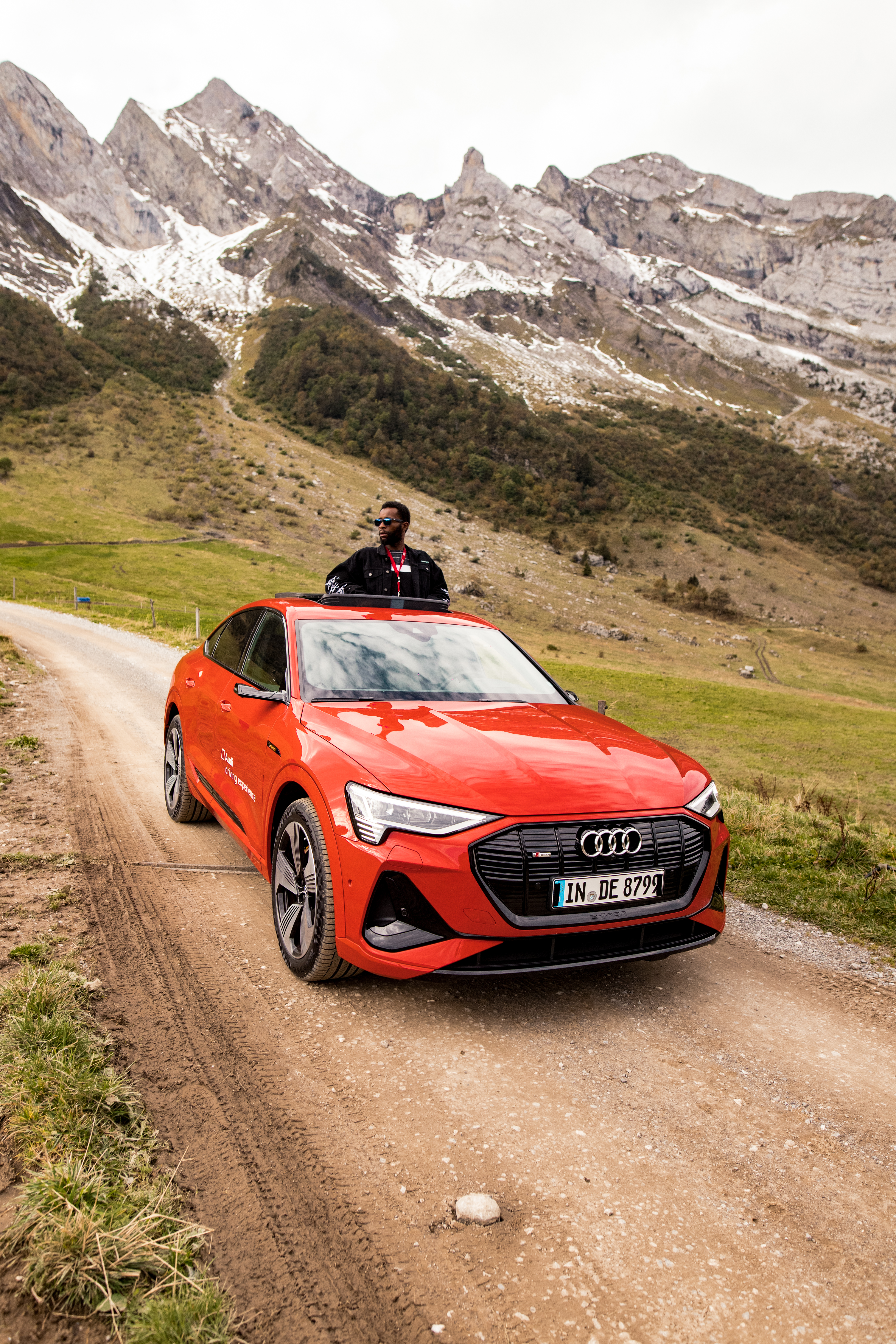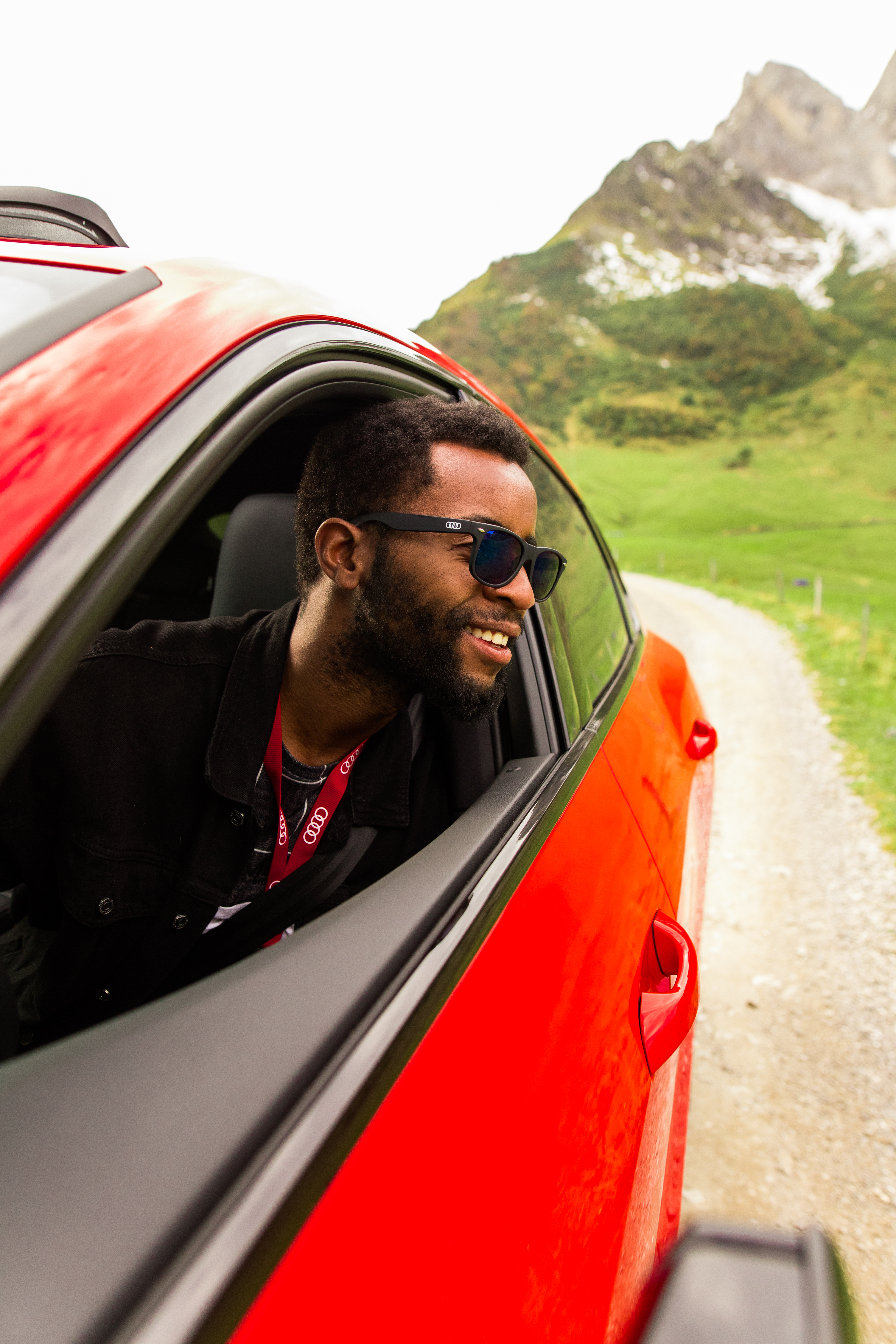 New generation driving
During our journey, we also tested Audi's latest plug-in hybrid models. Powered by two engines, one thermal and the other electric. For my part, I find this hybrid concept very interesting. Never seen before in the French automotive history. Obviuously, depending on your driving style, the number of passengers, the use of equipment such as air conditioning, the outside temperature, the speed, the load, the choice of driving mode and the topography … And so much more! The range of the TSFI e vehicle may vary. Not to mention smart technologies that clearly aim to reduce your fuel consumption and preserve your range as well. A very important point, whether for Audi customers or not. Three driving modes are offered by the German brand to meet the conditions that arise on the road and your various journeys. If I remember correctly, the "Battery Hold" mode which saves the battery ideal for driving in the city. The "EV" mode gives you 100% electric driving, without emissions of course. then finally, the "Hybrid" mode by far my favorite because it intelligently manages the two engines. In short, you will understand only if you try it once. You'll never know. "Efficiency in motion" this intelligent model exists in A3, A6, A7, A8 TFSI e and Q5, Q7 TFSI e.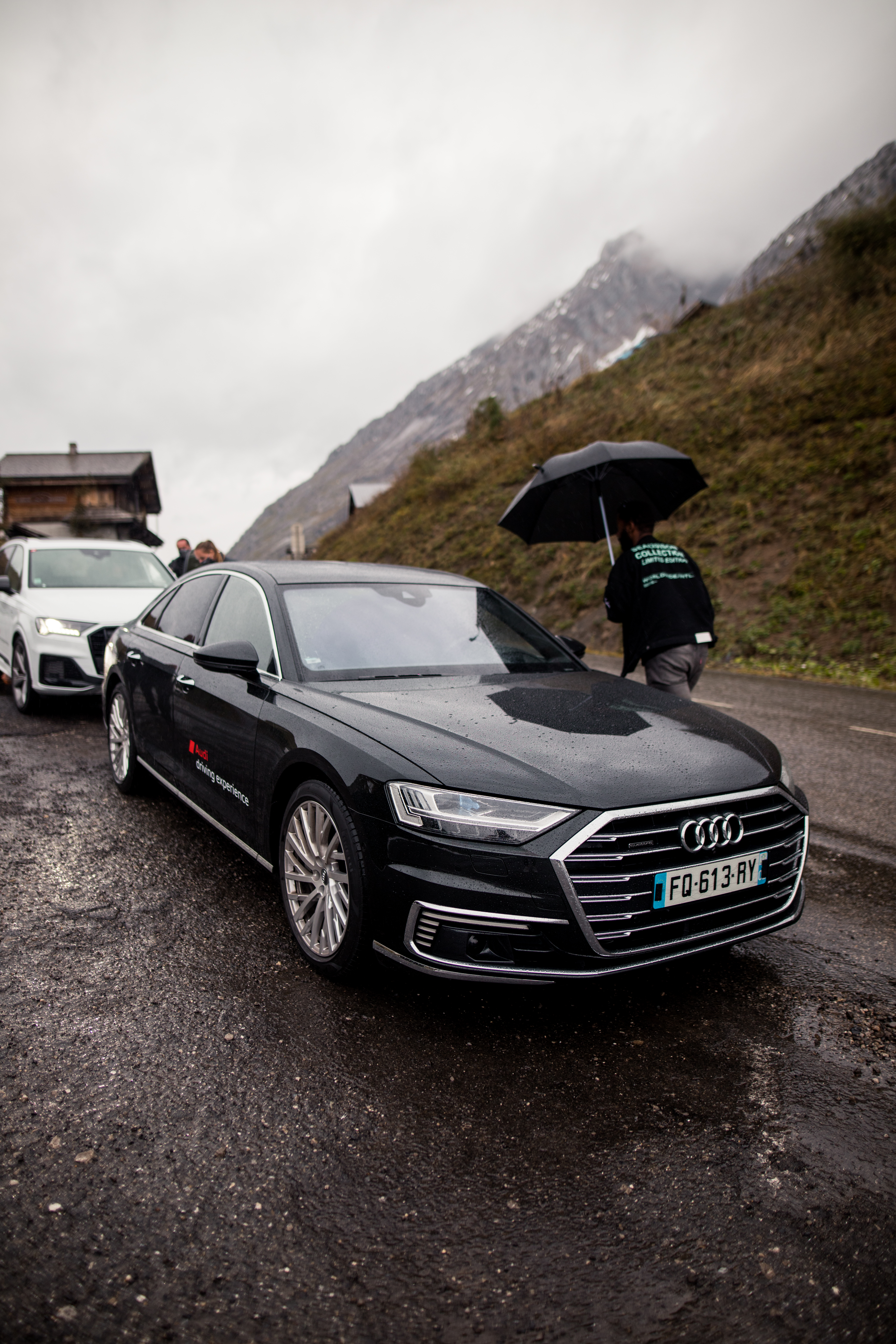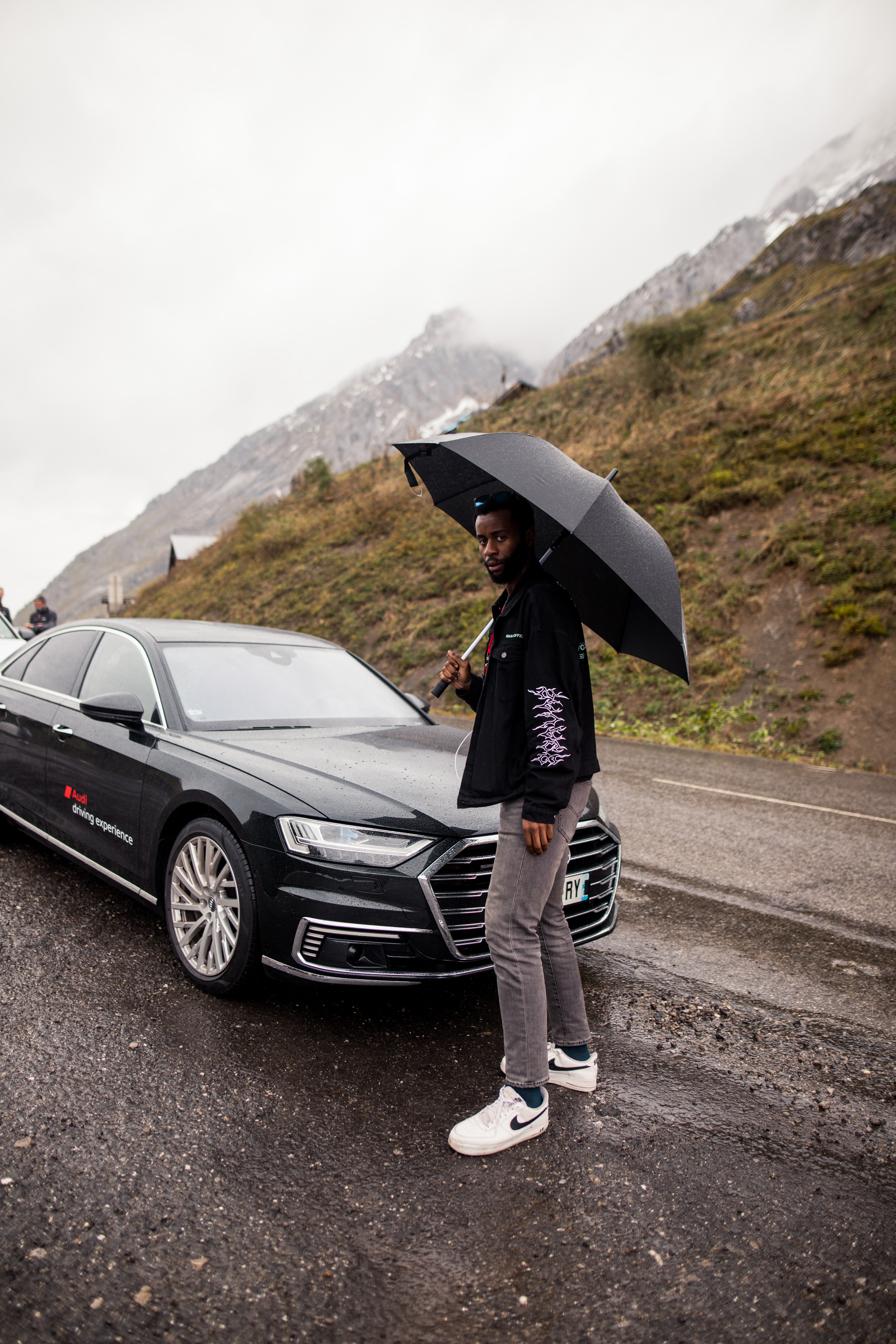 PS: Oh oui! I forgot I want to make a point of honor on the facilitated recharging of all the models presented above. For those interested, know that Audi gives you access to 150,000 charging points in 25 countries. including 20,000 charging points in France. Whatever the supplier, a simple card (e-tron charging service) is sufficient to benefit from the service. On e-tron and plug-in hybrid models, you can also make an appointment for a test drive. The last important point, Audi always adapts to the needs of its customers. You have the option of installing a rechargeable terminal at your home or at your workplace. An ultra professional team, meticulous and passionate about their job. Trust me, you will not regret it.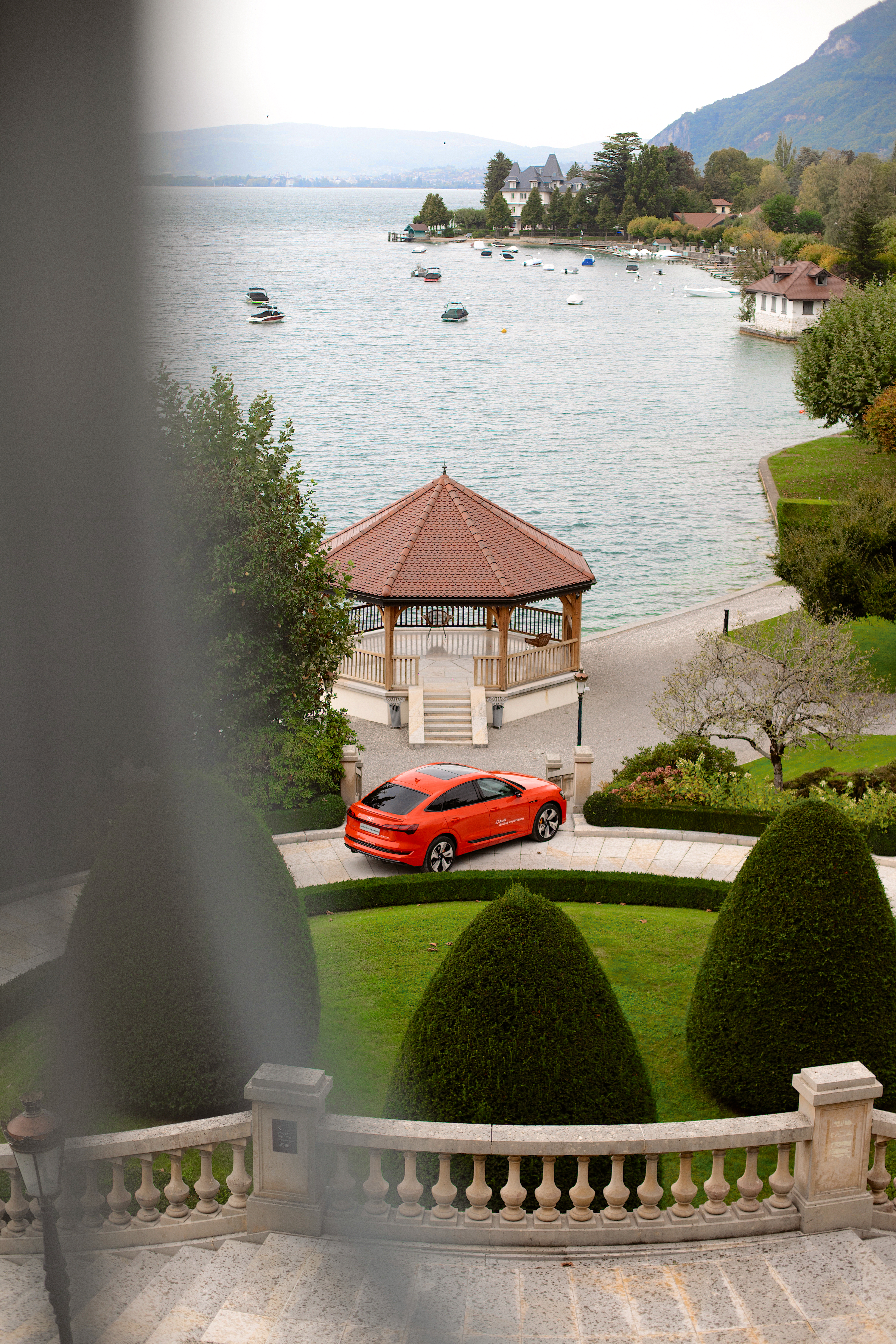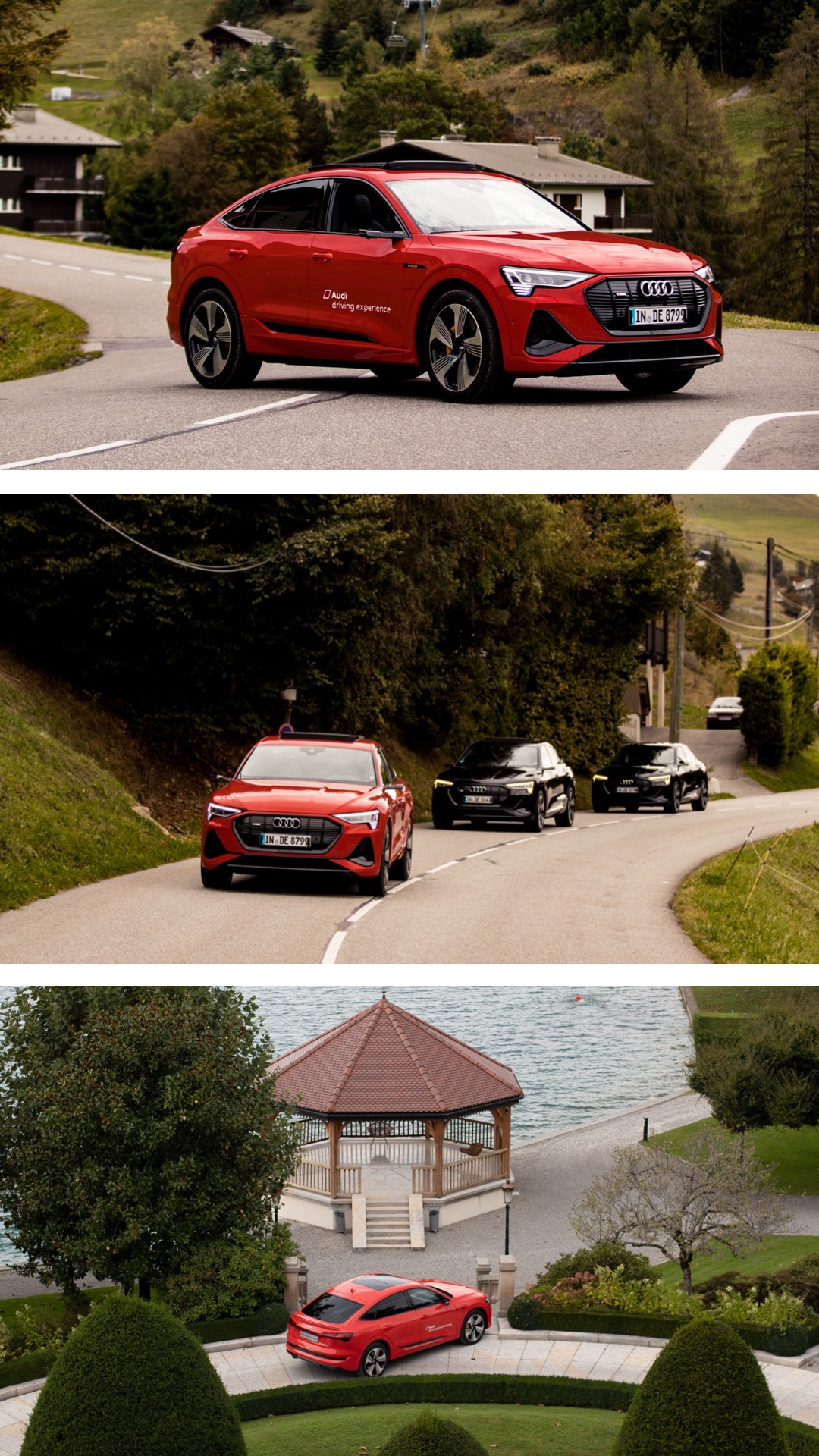 If you've made it this far, well well you know what it means.. ladies and gentlemen. This new page of my diaries coming to an end. I cannot say it enough. Thank you for following my passion for writing, my passion for photography and creativity as well, and all my adventures around the world. Well currently no longer across France because of the Madame Corona Virus. For years, being able to be at work full time for the employer in communication and digital marketing and having my second freelance job as a travel blogger has been a real pleasure. Even if sometimes it's not always obvious to allies these two, I admit, but they will remain complementary.
Thanks to you, yes you ! my readers, my folks, my crew you have kept this blog and my social networks alive for so many years. A thousand thanks. I let you post a comment and share it on this social media if you wish.  If you any further questions! Please let me know. Now is the time for me to set off again on the road to new horizons. See you soon in The Charles Diaries.
#audi #audigerman #audimountainexperience #audidrivingexperience
The Word of Audi : AUDI US