Adio les amis ! Ongi ? / Ontsa ? / Zer diozu ? Hello my dear friends, how you guys doing? This week, in The Charles Diaries back on a new "Travel" article and 100% made in France. Well, don't be shy.. be comfortably seated in front of your screens because you've been waiting a quite long time. We have to chat about my last trip. This amazing journey is worth being told in due form. Are you ready to discover part of the history of this Frenco-Spanish territory which constitutes the northern fraction of this country? also with these 3 historic provinces of Labourd, Soule and Basse-Navarre. A western part of the Pyrénées-Atlantiques.
What city are we talking about? A captivating, exciting,  sporty even immersive itinerary that you about to discover with the tourist office of the Basque Country (Euskal Elkargoko Turismo bulegodu) Welcome! Ongi etorri! curious by nature, I couldn't wait to discover this corner of the Pyrénées-Atlantiques. Gosh! this place thought. Not to mention Basque architecture. That's insane. Anyway, I will just share with you guys what I learned in 10 days from this region.
It's with great honor, pleasure, and some nostalgic emotions that I tell you about "Euskadi", Basque Country, also called "the region of the four winds." Let's get started ! shall we?
The bay of Saint jean de Luz
Breathtaking mountain view captured by me.
When you're exited to cross the Soccoa dike.
Welcome to the " Chilli Pepper Workshop". Such a spicy idea ! i'mma right? 
The coolest village I've ever seen. Espelette's Village
Between history, culture and tradition
The language makes clearly the country
"A people, a culture" first of all lauburu (the Basque cross) is a pre-Indo-European mythological symbol which represents the four elements of creation which are the fire, water, wind, air or struggle of light against darkness or finally the energies that make up the universe. Obviously, it depends on individual interpretations. The Basque cross is often used to identify belonging to Basque culture. Can't you believe a such thing ?. Yes ! you will see this symbol all over the region if you have the chance to come here and discover this amzing place. Now, etymologically speaking, the word "Basque" comes from the name of a people dating from antiquity. I know.. there's so much values into this name. They do not even know exactly where or when their language was created. It must be said that for decades languages ​​have always remained an enigma for science. Pronunciation level, we will not lie to each other, it is not very obvious to pronounce. Trust me even for a french citizen like me is difficult. In Basque, there is no masculine and feminine gender. The personal pronoun in French  "le" or "la" is defined by the A at the end of a word (example cat: gatu; cat: gatua). As well as the plural  in French is indicated by the letter K at the end of a word (cat: gatua; cats: gatuak). You have to hear it to get an idea, believe me. Moreover, for those are enthusiasts, I will give you a lexicon of the Basque language at the bottom of this article. In order to immerse yourself in this culture which is full of mysteries.
Ortillopitz's Old House 
The Famous Cake Basque House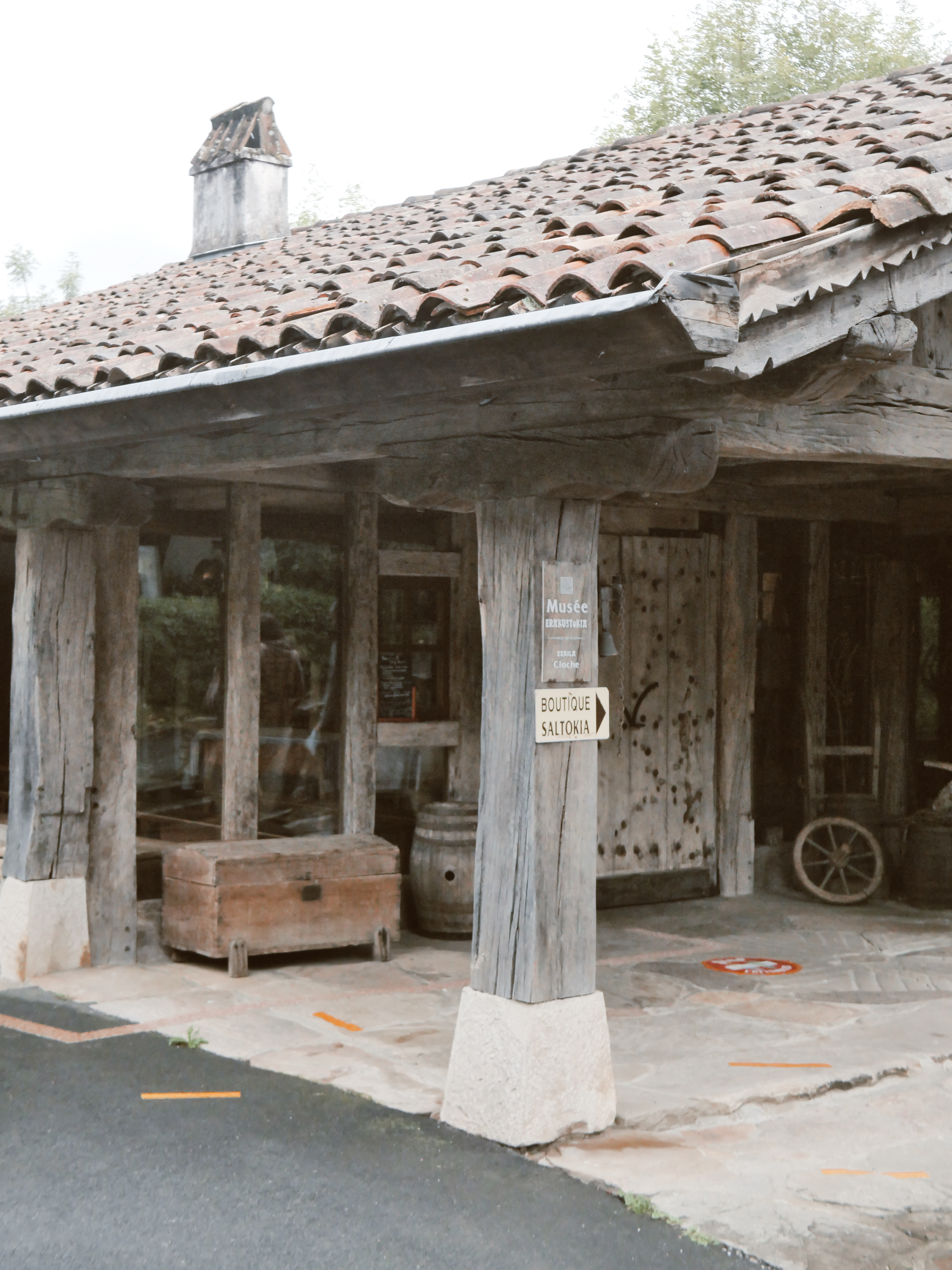 Workshop of Lartigues, in Ascain
One night, one perspective, one the road.  " Holà qué tal ? San Sebastian"  
Greetings from Le Garage Luzien (one of the best spots in town)
The Garage by night
Golden hours from the Garage
The Basque Country is half French, half Spanish, the Pyrenees on one side and the Atlantic Ocean on the other, which already makes it a remarkable region. Between the mountains and the sea. What a perfect city for summer. "A people who sing and dance at the foot of the Pyrenees" said Voltaire about the Basques. Unlike us Parisians in the capital, we speak French, sometimes they have their way of expressing ourselves at the office, in our daily lives, with family, with friends etc. But we don't really have any language to us.  You see what I mean. For the record, the Basque language predates the Indo-European language from which French and Spanish originate. I find that very enriching, it would mean that the Franco-Spanish alliance has prospered for decades. To all my readers, you know deeply how I love Spain as much as you do. It felt so good to be over there. Nevertheless, the origin of the Basque language is unclear, or even poorly determined, we simply know that it is very old.
A setting open to the ocean and its breathtaking landscapes
Full ahead! Make way for strolls in Lucerne, Ciboure and much more. With our hosting partner Welkeys France (see the article in reference). We were based at the seaside resort in the heart of the Basque coast, in Donibane Lohizune, you understood it or not in Saint Jean de Luz. Do you know this royal and port city? To discover at your own pace and according to your desires. Almost equidistant between two cities that I dreamed of visiting Biarritz and Hendaye where we went, I also celebrated my birthday on the Basque coast. These two Basque towns very accessible by car and transit. But I strongly recommend that you visit Saint Jean de Luz on foot, in particular to see the incredible panorama that the city offers you without speaking of its surroundings (in Cibourne / Ziburu, Ascain, Urrugne / Irruna). You guys are not ready to get rid of it, with this ocean which reigns on this small coiled layer. Ok it sounds very poetic !
Taking the famous train; It's time to get up !
It is not the mountain we conquer but ourselves.
We are over 900m high! as you can clearly see,  it makes me happy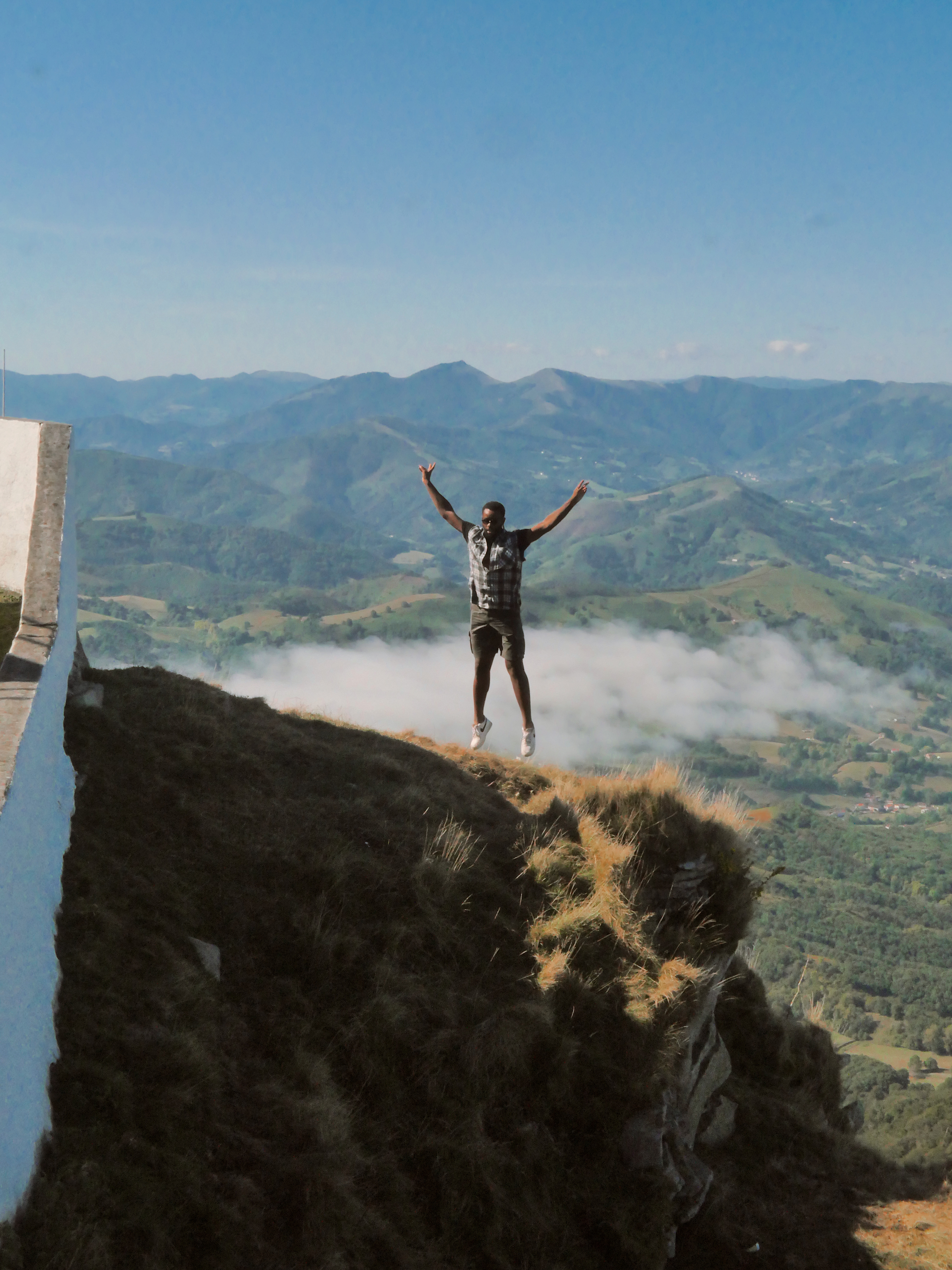 To live only for some future goal is shallow. It's the sides of the mountain that sustain life, not the top.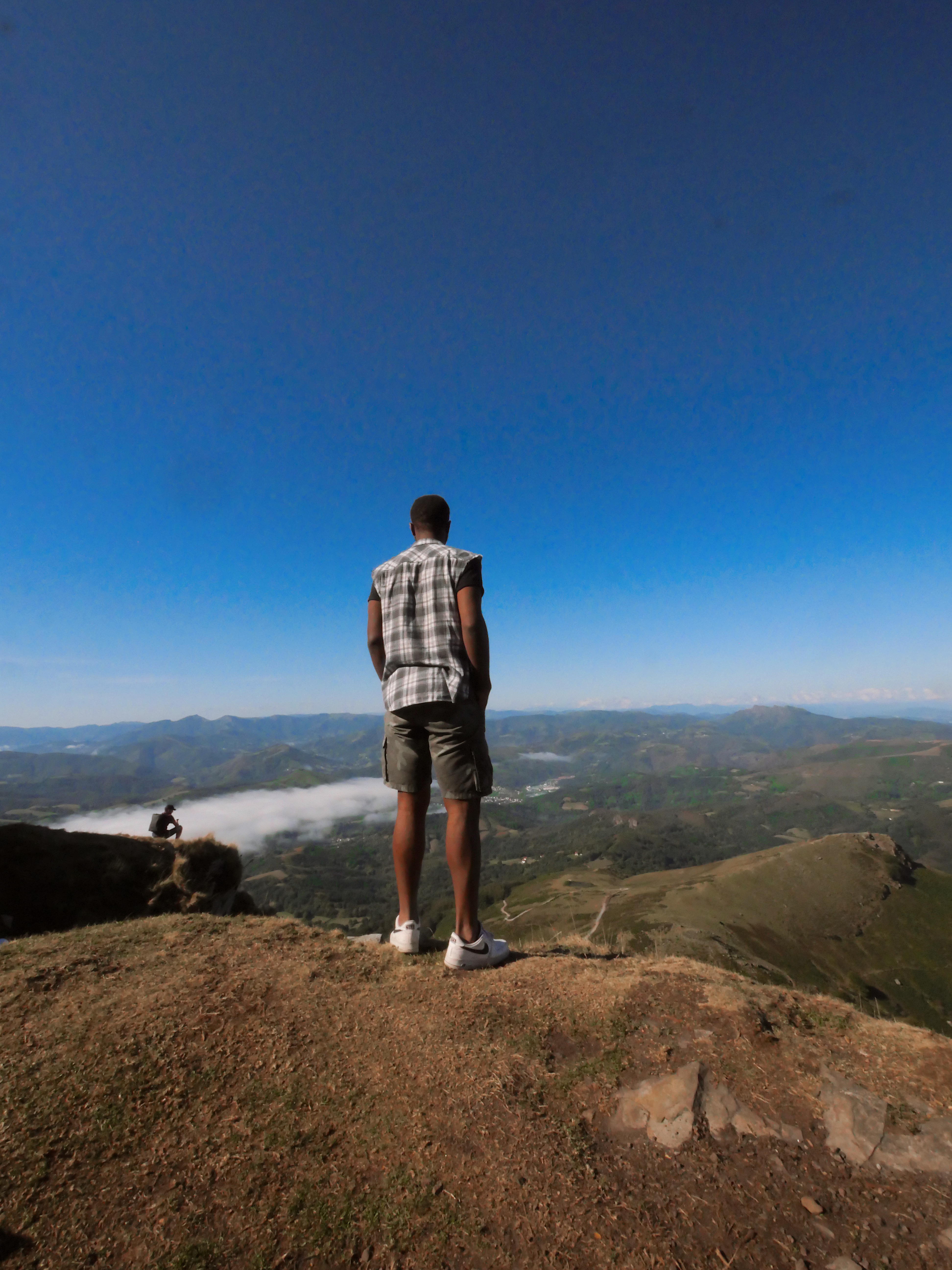 Your positive action combined with positive thinking results in success.
Simplicity, Sincerity, and Authenticity
Louis XIV married in Saint Jean de Luz. During the French Revolution, there was also a convent of " the Recollets" which had been built in the middle of the port of Saint Jean de Luz at the beginning of the XVIIth century in order to calm the incessant tensions and quarrels between the Luciens and the Cibourians. According to some rumors on the Internet, this rivalry is still present today in the communities. To make a rough comparison, it's a bit like the Parisians and Marseillais.Moreover, we will notice that several restaurants and shops bear their names of inhabitants ending in their region. (example: Garage Luzien vs Le Komptoir Cibourien). The Basques also love color. Having visited many regions of France, I find that Basques are in general rather accessible and open-minded people. On the other hand, the southern and Spanish frontal side can regain the upper hand very quickly .. understandably!
Center of Saint Jean de Luz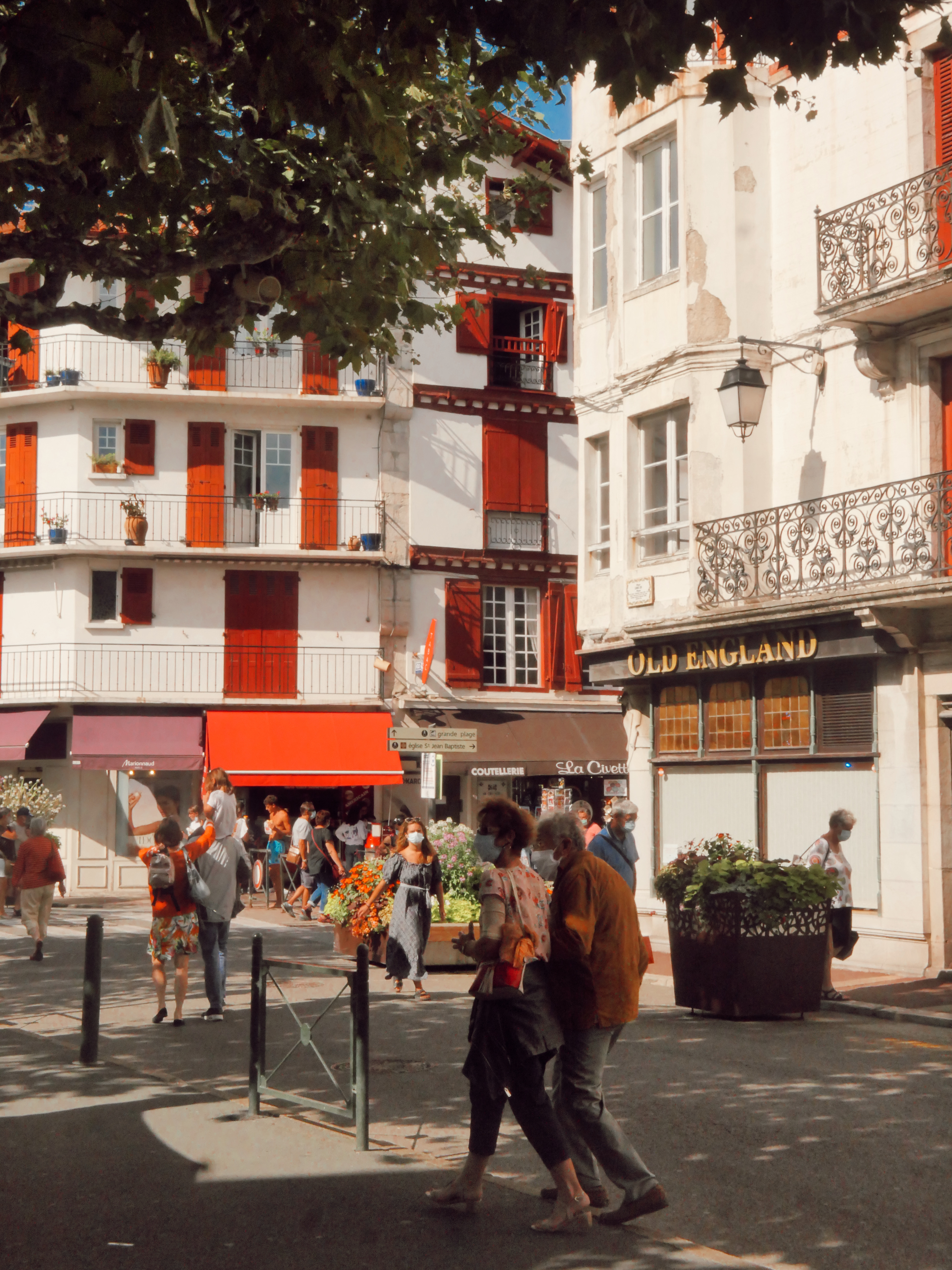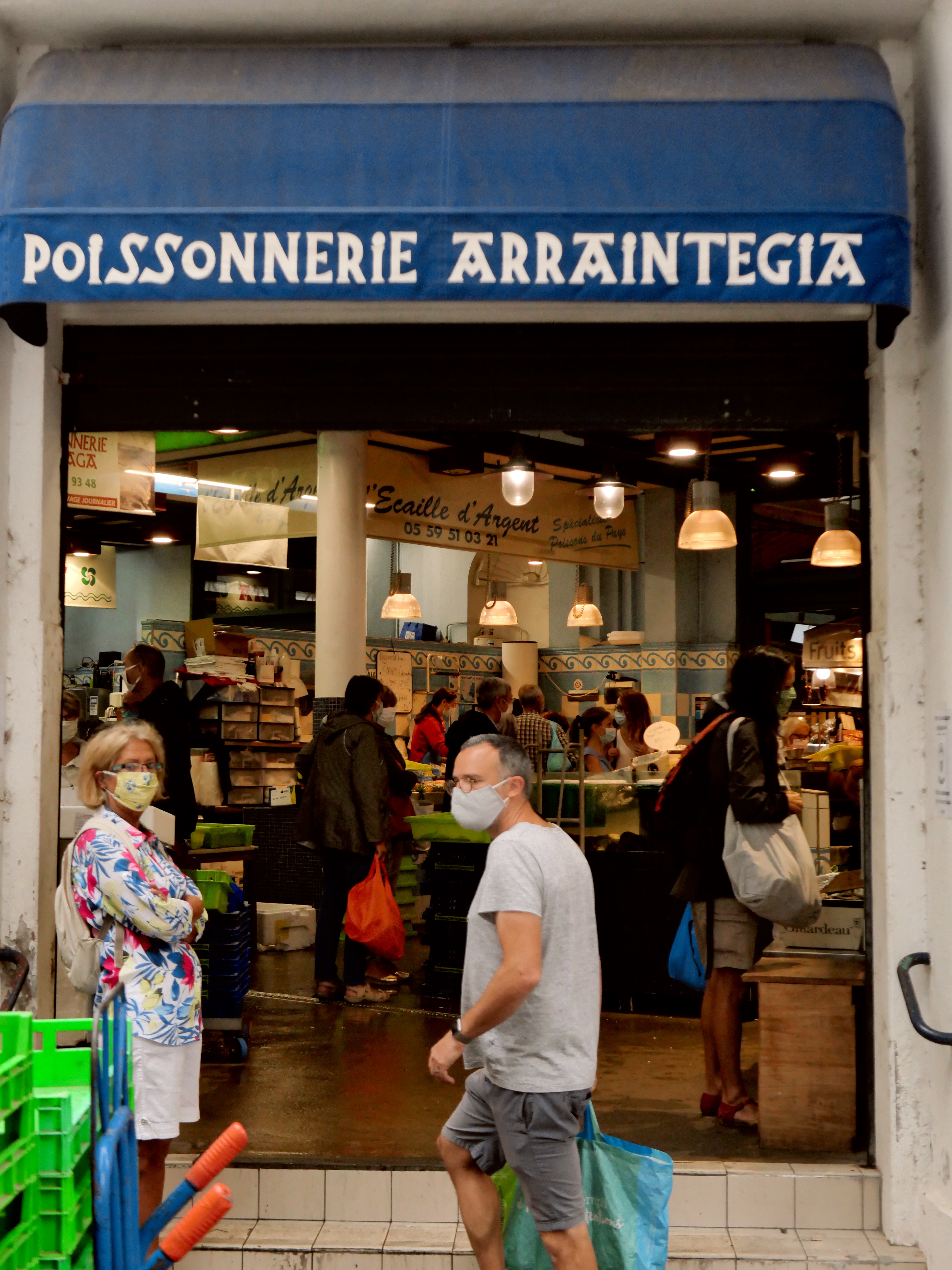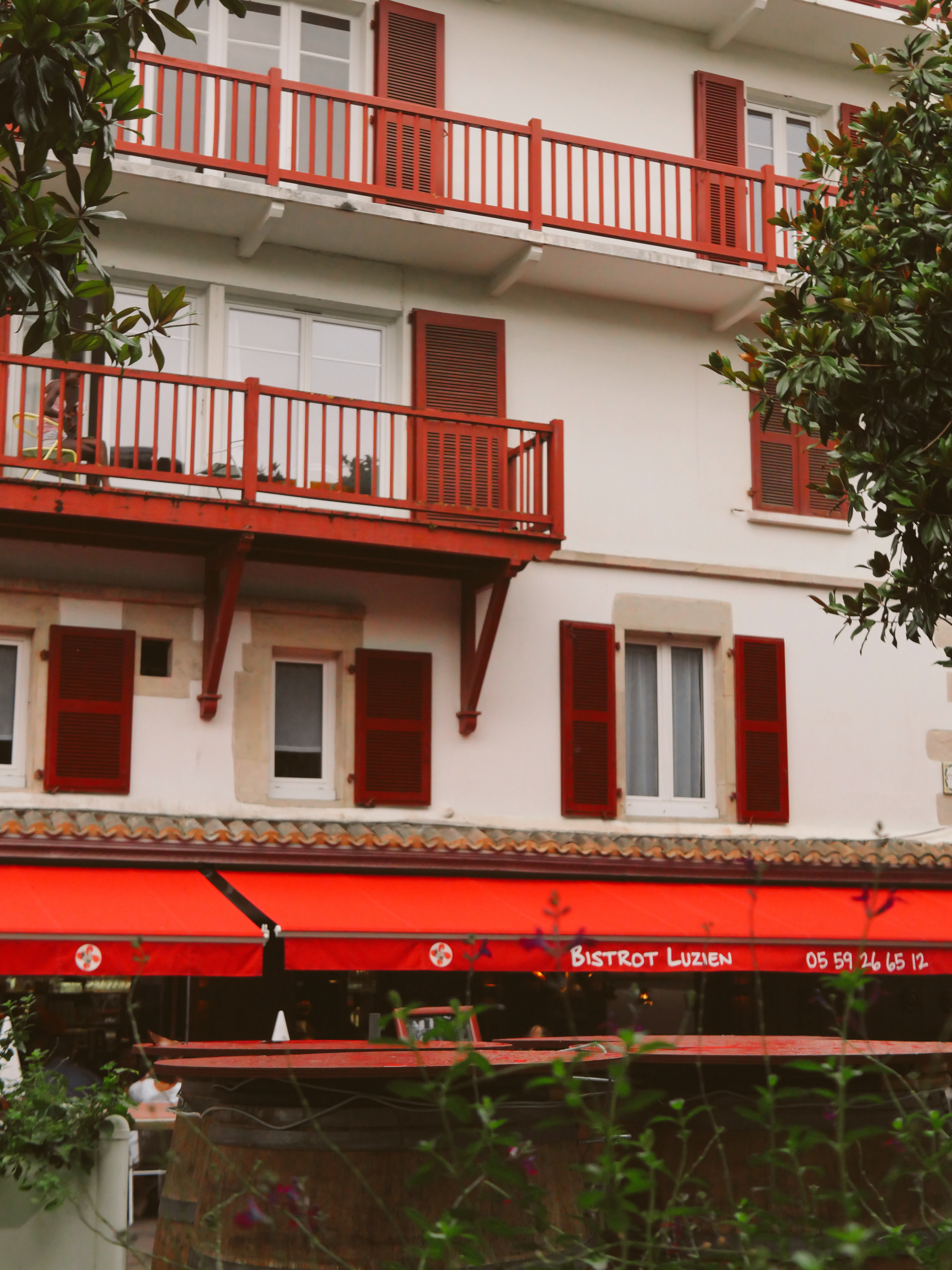 Guéthary's city 

Ladies and Gentlemen, if you intend to come and spend your holidays on the Basque coast, let's all be polite. And everything will be fine. To conclude on this aside, I like the tradition, conservative aspect, and everything is passed on from generation to generation. We can say that patriotism is omnipresent in Basque culture. Serioulsy, ther's something different with this place. They are proud of their culture. You can feel it right away.
Sinners's port from Saint Jean de Luz 
Sarra's village which is quite beautiful.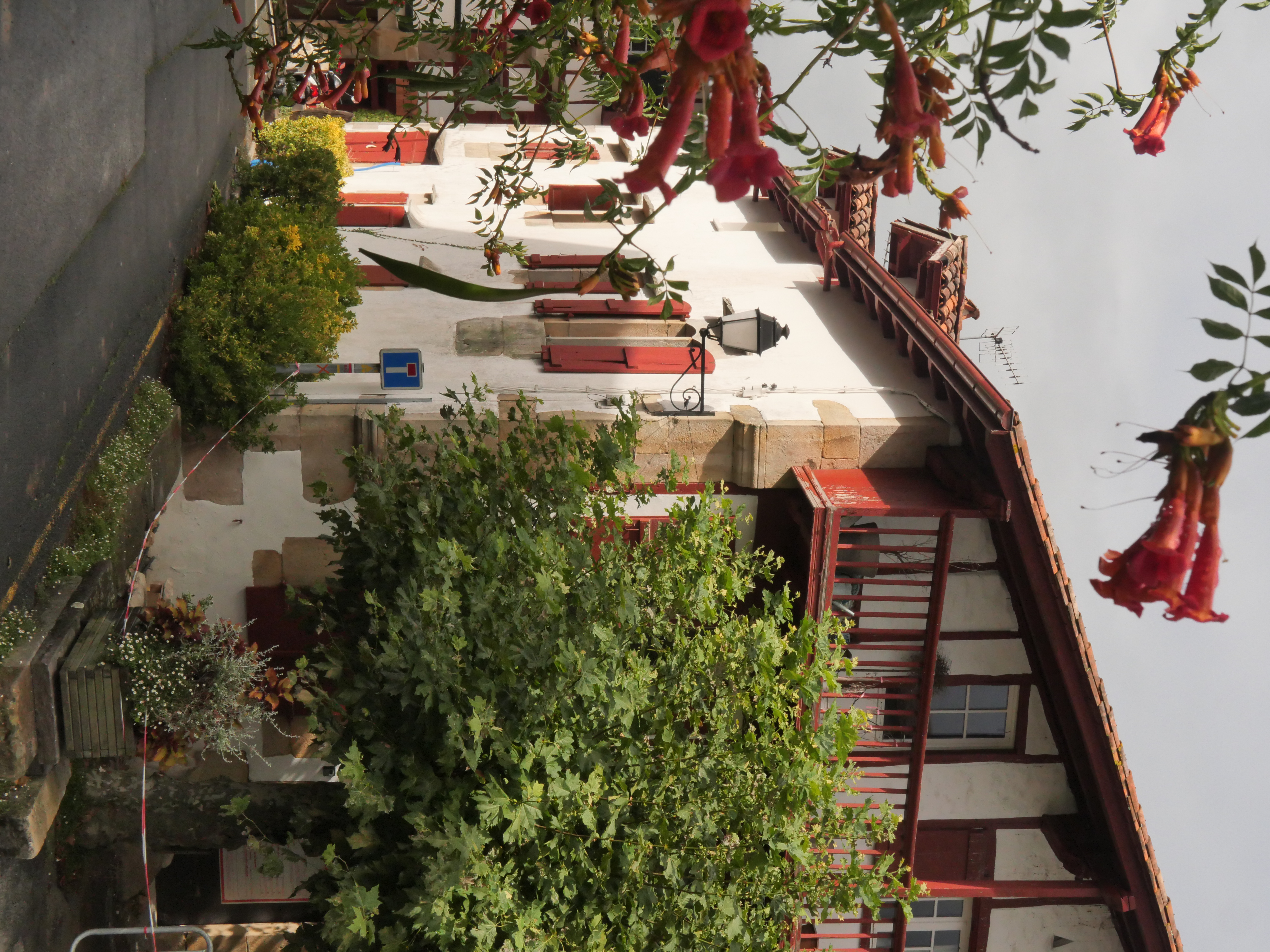 The Championship of Cesta Punta 2020 (The pelota)
What if, we talk together about this basque architecture or if I could say the civilization of " l'exte ", which is the famous Basque house. So peaceful, charming and warm once inside it feels good. You have to admit that it changes completely Parisian architecture. They also have a color code a tribute or even a reminder to their culture. The shutters and the wooden parts of the half-timbered houses are colored and painted in a dark red typical of this region. The origin of this color comes from the fact that at the time, the Basques covered their shutters with beef blood in order to protect their house from rot and insects. It's bit creepy, but still original! Besides, in the 19th century, Prussian blue and deep green are colors that also appear on the frames of Basque houses. If we go even further in the tradition, imagine that there is even a color code to distinguish the inhabitants from each other, namely red for artisans and butchers, green for peasants and breeders and finally blue for marine fishermen. This makes perfect sense.
Biking session in the city with Rando Squad 
"Underwater wine-making" taste experience at Egiategia. I deliciously agreed for real !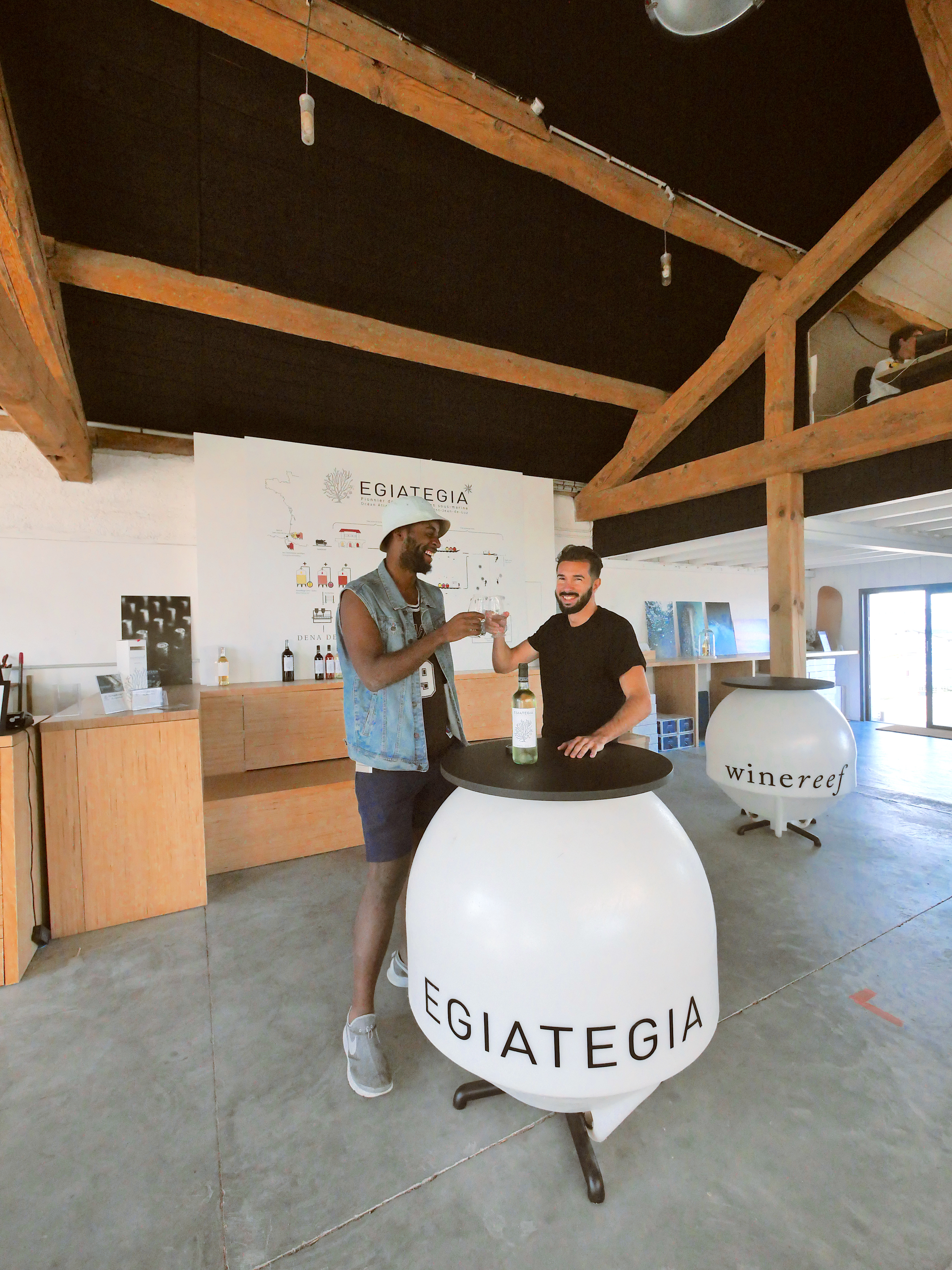 High by the beach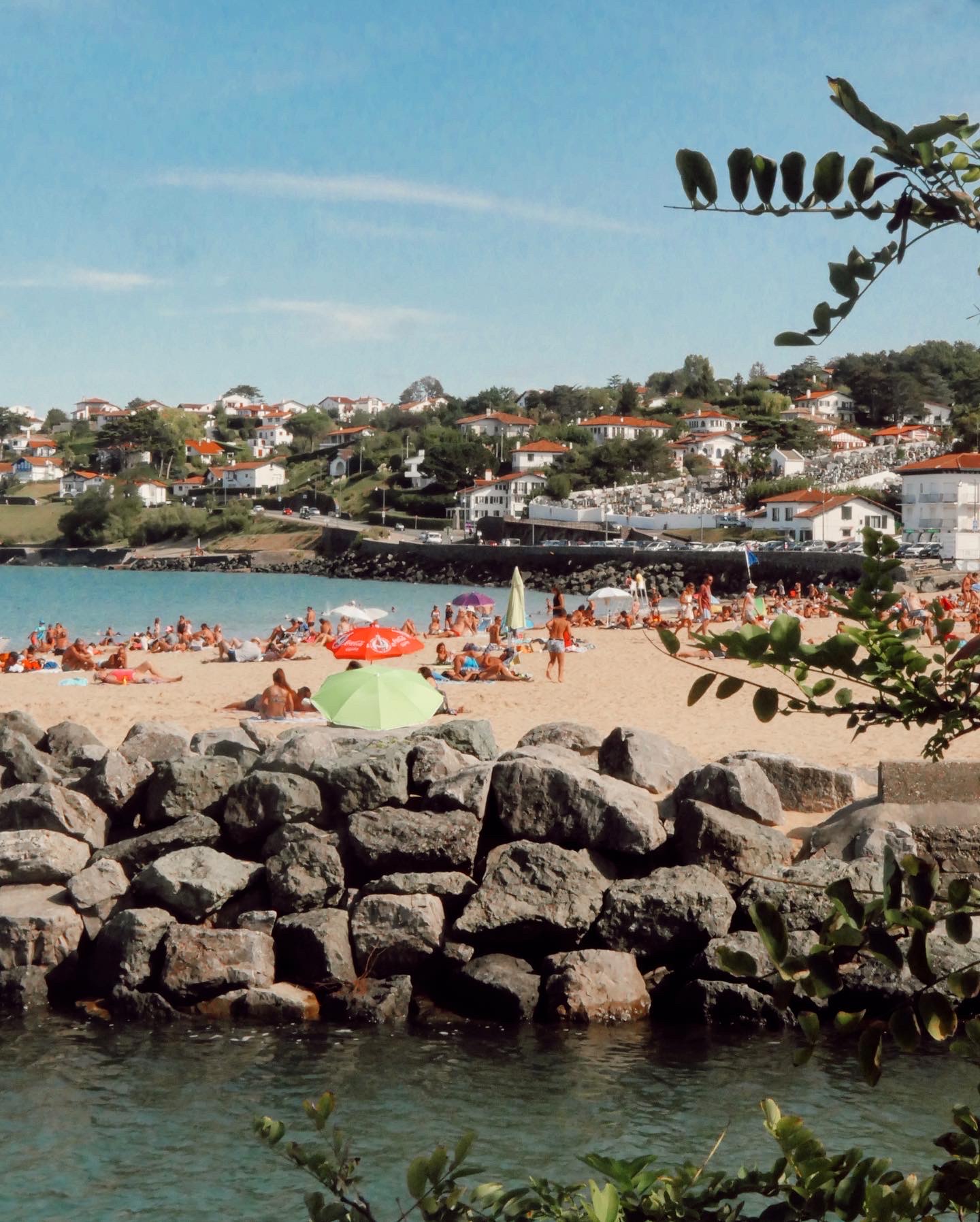 Let's move on to the culinary, cultural and sporting program. Don't you agree ?  in this Franco-Spanish town of 2.1 million inhabitants, come swim, contemplate or tame the waves of various wild beaches through Guéthary, Erramardie, Mayarco or finally Senix. For all the gourmets, don't worry you might be create your own Basque cake with Vicente Marechular in the Musée du Gâteau Basque . Can't you believe it ? That's very inspiring. Well, for history buffs let yourself be transported by Elies Tapia in the famous Maison Ortillopitz created since 1660 à Sarra (Sare). Obviously, the land of pelota, ladies and gentlemans please have a seat enjoy the Cesta Punta championship. We very enjoyed a night hiking excursion in Aihnoa with the best guide in town Nicolas Bernos from Mendi Lagunak . An underwater wine-making taste experience with Emmanuel Poirmeur from  Egiategia. My best underwater wine experience so far. By the way, congrats to him ! we cannot wait to follow the progress of his own innovation and his 100% french project. I can't be more proud of him. Back on time, to Basque tradition in 1910 and meeting Basque linen designers and weavers for four generations, being able to visit behind the scenes des Ateliers de Lartigues  in Ascain. For thrill seekers, go Hawaiian canoeing with Eric Lenoir and his team  Atlantic Pirogue in the bay of Saint Jean de Luz. Travel through the history of this beautiful region by walking on the famous Soccoa Digue, a huge 325 ml long structure made of Cyclopean concrete-type masonry connected to the point of Soccoa. One last thing, overcome your fears of the void ! and literally end up in a few minutes at more than 900 meters high from  Mont Larrun (La Rhune) . Well you know everything I know now.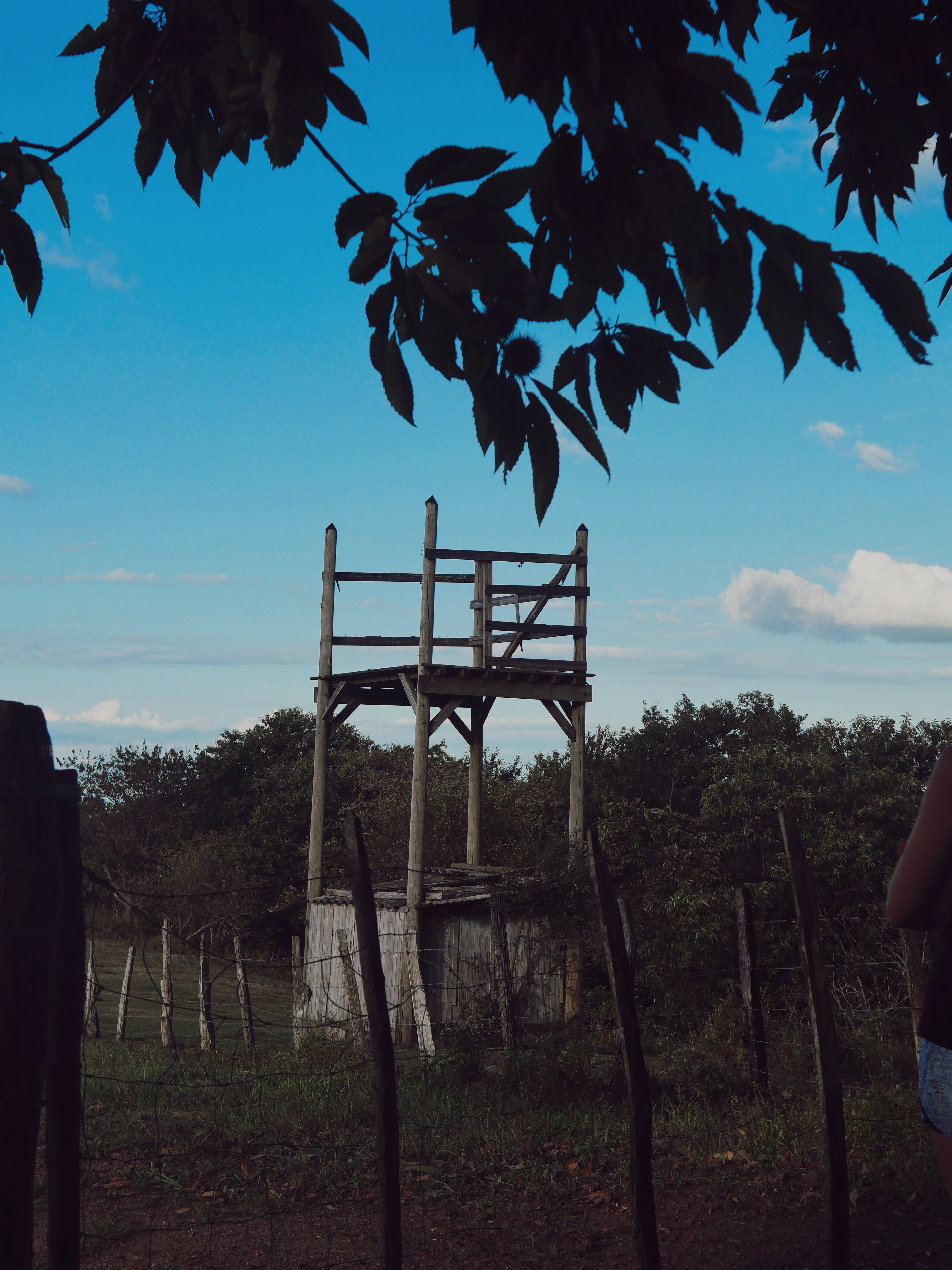 Cloudy pretty landscape 
Zugarramurdi's Village. The famous witch village. A small picturesque village, just ten minutes from the Spanish border, is nothing scary, although a mystical culture has inhabited it since the dawn of time. Here are those three images below.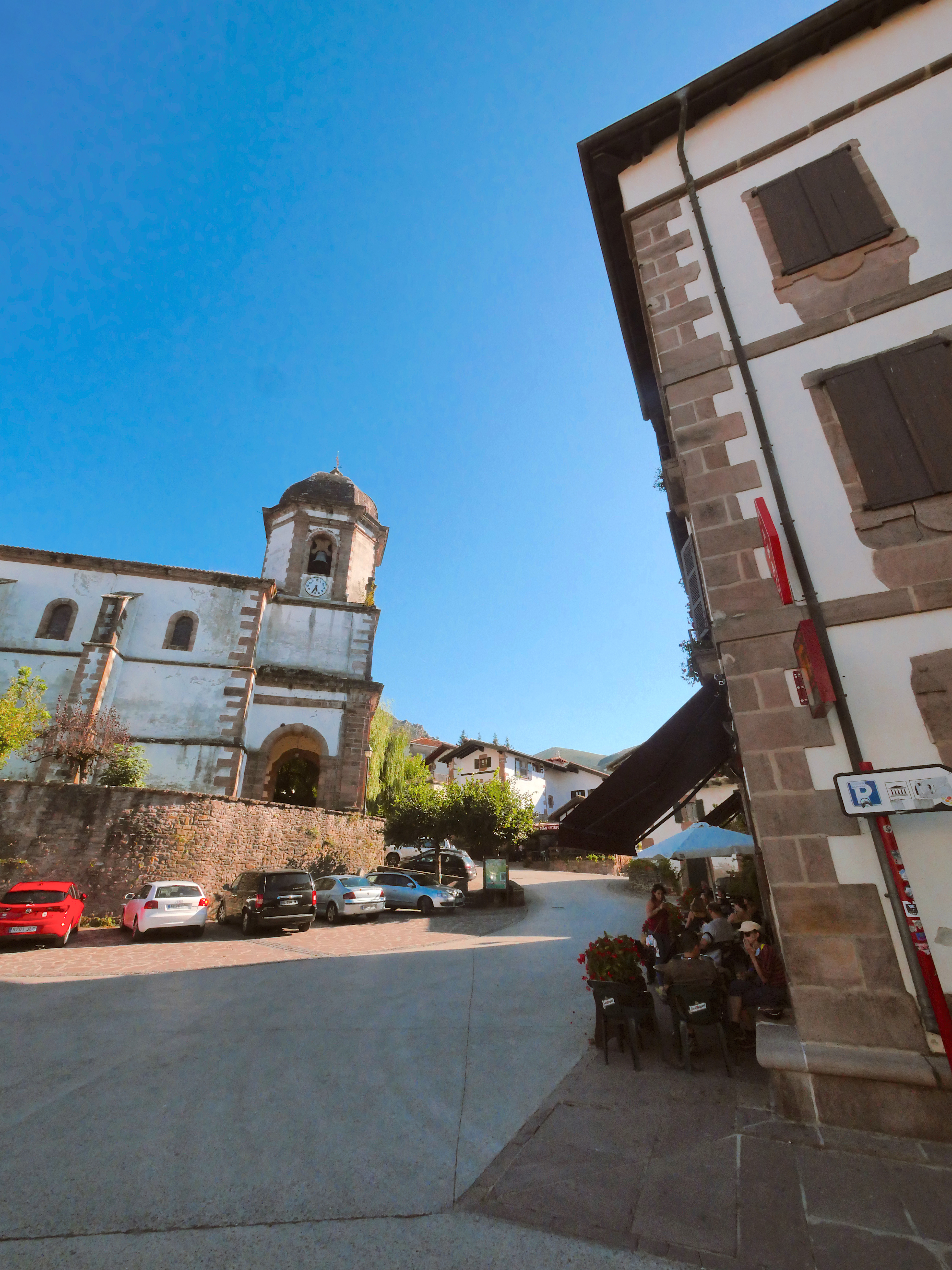 Then, let's to took some shots of pottoks which are horses in freedom in the west of the Basque Country. Stop off !  to see the Basque pigs on Suhalmendi mountain. Discover a fabulous experience with the electric mountain bike and ride for 3 hours accompanied by Mikael Combes from  Rando Squad in Saint-Pée-sur-Nivelle. Stroll for a morning in the historic centers and halls of Saint Jean de Luz with our godmother Marie Laure Parrent from the OT of the Basque Country. Going to Espelette for an initiation to pepper, for my part I was in my element, I consume a lot of pepper in my daily life. We discovered a workshop of Pepper, the famous Espelette pepper is made and create in this small town. Thank you Marion for the home tour. We really appreciate her company aux Ateliers du Piment D'Espelette. Ending with a cruise on the Nivelle5 boat Bateau Nivelle5. You will understand that these 10 days in the region were full of activities and discoveries. I drowning by all the emotions i got right now.. writing those last sentences for you guys. I miss the Basque country. There is so much to discover about our Franco-Basque neighbors. You won't have time to be bored. Trust me. I can't wait to go back there.
They are basques pigs.
Say hi ! to the " Komptoir des amis " restaurant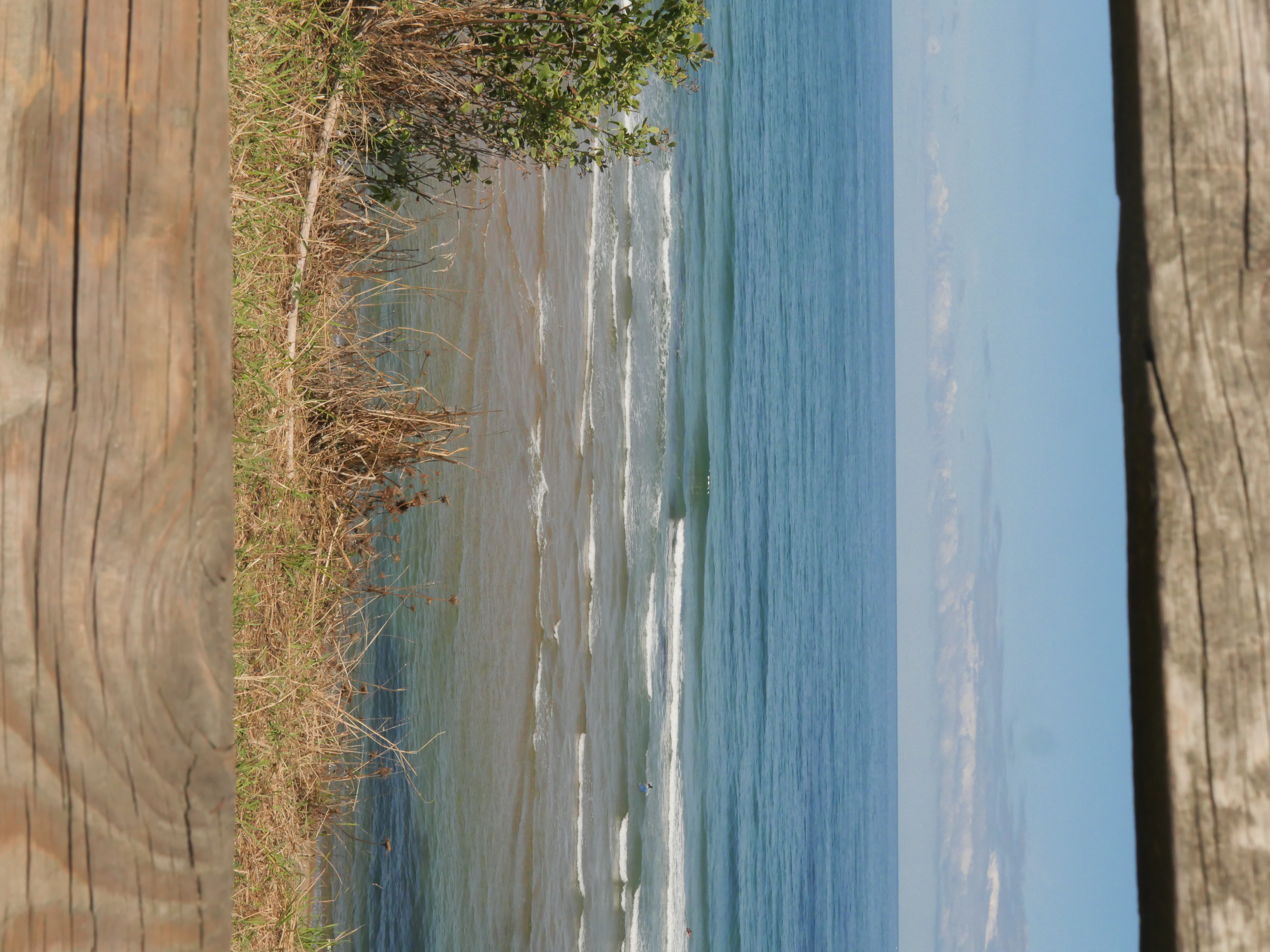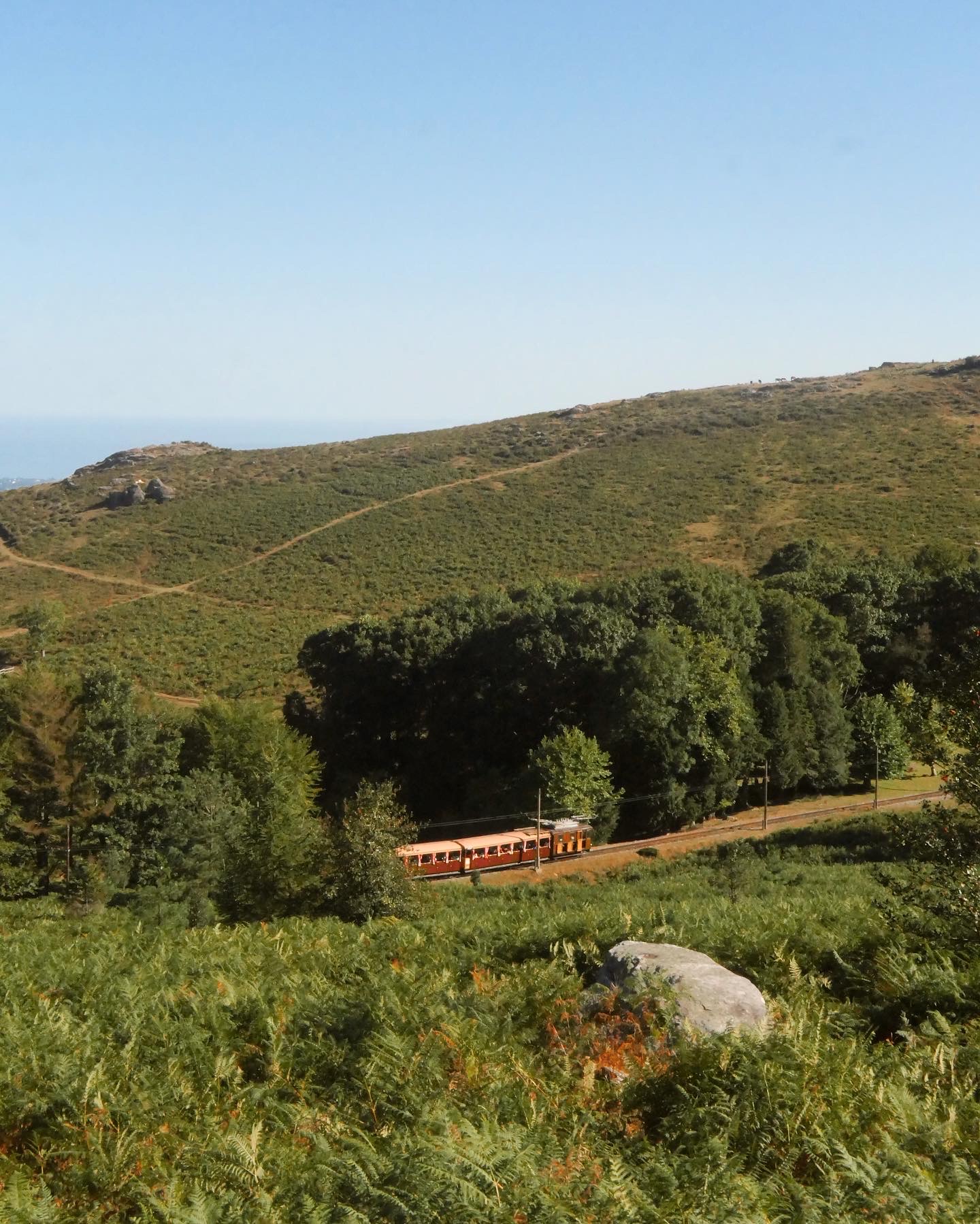 If you've made it this far, the article is coming to an end. Thank you so much guys for being so really supportive ! to follow all my adventures for all these years. Due this pandemic situation it's hard to create properly our future. Whatever you do in your life. Whoever you are. Let's just stay positive, focus and brave. Know exactly what's matters. Then, you'll see.. someday, somehow everything will be less painful, stressful and afterwards complete disappear. We never know. 2020 will be not forgotten trust me. We will reborn. Anyways, you know the drill, for those who liked the article. Feel free to share and leave a comment on section bellow. And if you have any questions, Please don't be shy ! let's have a chat. As promised, I've attached a lexicon of the Basque language (but you'll have more information on the website of the tourist office). I will also give you all the good tips restaurants, activities to do in the region. See you soon on The Charles Diaries.
Lexicon of the Basque
The essentials
Bye : Ez adiorik / Ikus arte
How you doing ? : Ongi ? / Ontsa ? / Zer diozu ?
Mornin'  : Egun on
Good afternoon : Arratsalde on
Good evening : Gau on
Hey / Ciao : Adio / Agur
Good luck ! : Izan ontsa !
See you tommorow ! : Bihar arte !
Nature
Montain: Mendi
River : Erreka
Woods : Oihan
Beach : Ondartz
Ocean : Itsas
a path : Bide
Hiking : Ibilaldi
Sun : Eguzki
Moon : Ilargi
Cloud : Laino
Tourism Office from Pays Basque
Partners infos:
Internationaux de Cesta Punta
Saint jean de luz
0559516530
Boutique Heritage by Laulhere
78 Rue Léon Gambetta, 64500 Saint-Jean-de-Luz
05 59 85 14 59
Boutique Bayona espadrilles
60 Rue Léon Gambetta, 64500 Saint-Jean-de-Luz
 05 59 51 96 41
Boutique Lartigues 1910  linge basque 7 Rue Léon Gambetta, 64500 Saint-Jean-de-Luz
Ateliers de fabrication à ascain
05 59 41 20 43
Boutique Goicoetchea poterie basques XXL
 1 Place Louis XIV, 64500 Saint-Jean-de-Luz
05 59 43 17 20
House Adam macarons depuis 1660
4 Rue de la République, 64500 Saint-Jean-de-Luz 
 Garage Luzien
4 Boulevard Victor Hugo, 64500 Saint-Jean-de-Luz 
Stand @blandice.gaufres au Garage !
09 53 95 78 27
Le Komptoir des Amis restaurant locavore
7 Boulevard du Commandant Passicot,
Atlantic pirogue eric Lenoir 45 Avenue du Commandant Passicot, 64500 Ciboure 05 59 47 21 67
Rando quad pays basque VTT electrique avec mikael Combes  6023 Rue Ibarbidea, 64310 Saint-Pée-sur-Nivelle
 05 59 23 36 18
Maison Ortillopitz la maison basque de sare de 1660  elies Tapia , col de saint ignace Sare
Musee du gateau basque Maison Haranea – Quartier Lehenbiscay, D406, 64310 Sare 06 71 58 06 69
Rando nocturne avec nicolas bernos de Mendi lagunak
Bateau nivelle5  promenade en bateau cote basque vue du large port de peche de saint jean de luz 06 09 73 61 81   http://www.croisiere-saintjeandeluz.com/
Atelier du piment
 Elizaldeko Bidea, 64250 Espelette 
05 59 93 90 21 
Caves Egiategia  vinification sous marine
5 Bis Chemin des Blocs, 64500 Ciboure
05 59 54 92 27